After that I have seen a lot of fucking scene of my parents. In the winter nights every conversation between them was audible to me and I enjoyed great act almost every night when I wish to see them in action. My mother loves the position to be on Top and also sitting on the lap of my father facing each each other. In every move the back side Ass of my mother plays a vital role as it looks superb when she is on top and moves her hips vigorously with the stroke of my father. Up to me I think my father and mother has already been tasted all the fucking position in their life. It became a daily routine of mine to see the fucking scene of my parents. Within the course of time recently I have heard strange things from the conversation of my parents while fucking.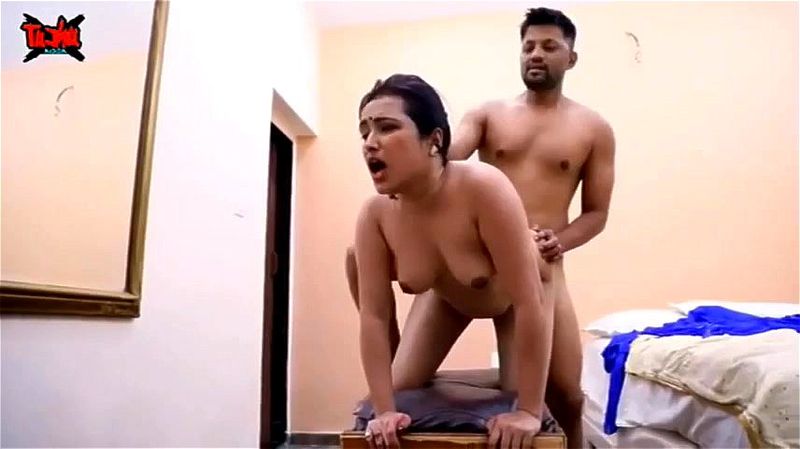 One day I have witnessed that both father and mother was sleeping nude side by side with no clothe on body. The right thigh of my mother was on the waist of my father circling his total waist line. Her hand was moving over his pennis. They were discussing some issue among them. Father was telling Mom that there is no harm to taste a change in life once or twice. My mom was serious in her conversation. I was not following their talks. Suddenly Mom told father that Mrs Das was very much friendly with her and many a times she is telling that Mr Das wants that we can make a change with Mr and Mrs Mohanty. My father said that let us try once to feel the difference. I some how smelled their talks as our immediate neighbor Das uncle and aunty want a change in partner with my Mom and Dad.
I knew from the beginning that Das uncle was staring my Mom always from her back side when she walks out in the corridor. They are having a daughter who is married last year. Das uncle is a very handsome man with a good personality.His height is around 6 ft which adds colour to his personality. Aunty is also a matching woman with a very good height of 5ft 6 inches and figure. She is hardly 39 years of age and no one can tell that her daughter is married. Her vitals are mostly 34-29-36 which is a very good figure. Her waist line is very slim. She is the best friend of my mother. That night when I heard my father and Mom about this plan, I was shocked. I did not believe this instantly. But nothing was within my control, so I remained silent and observed every action of both the families. After that incident I saw many a times my Dad and Mom in action. But one SUNDAY Das Uncle and Aunty were talking with my Mom and Dad at the ground floor.
I was on the first floor in my room. I used to go to the stare case to listen their conversation. Father was making jokes on mother and all were laughing. My mom was on a chair which was adjacent to my Dad. Both Das Uncle and Aunty were sitting close in a different chair. They were planning to go outside but due to busy schedule of my father he was not willing for an outing. Repeatedly he was telling that our house is a better place. In-between Mom was indicating to the up stares to all about my presence. I was noticing everything without their knowledge. On the afternoon of that day all four went in our family car for an outing. I was thinking about what was happening between them. All of them returned at 9 pm at night. I was at the ground floor and Mom asked me when I returned from library.
When I was talking with my Mom, I have noticed that she was in a very cheerful mood. All of us Dad, Mom and I took the dinner along with and I came to my room for rest. It was around 12pm I pretend to be asleep and saw that Mom came to the window of my room. It was dark within. She tried to look within something. I guessed that she was enquiring whether I fell asleep or not. I think she was convinced that I am in my deep sleep. She left that place and switched up the light in the corridor connecting both the rooms. Slowly I got up from my bed and opened my door without making any noise. I saw that mother was with my father going towards the staircase to go to the ground floor.
I followed them in the dark. I saw that my Dad was in his trouser and he opened the main door of our house and had some talk with my mother and then moved away. My Mom slowly half close the door and went to the sofa in the drawing room and took rest there. She was a little bit nervous as appeared from her face. I was witnessing everything from the staircase from dark area. Mom was wearing her pink nighty which is slightly down on her neck line.
From top her BOOBS are clearly visible as the cleavage was wide. She was biting her nail. Sometimes latter the main door opened and I was astonished to see Das Uncle entering through. I guessed that my Dad must have gone to the house of Das Uncle and Das Uncle to our house. I have seen the face of my Mom . She was very much sighing. Das Uncle closed the door and came near my Mom. With a very faint voice he told something to my mother.
She was looking downwards while conversation. I was not able to hear any of their conversations. After a while my Mom looked upward by indicating something. I got scared that whether they were aware about my presence. But after that both of them moved towards the guest room situated on the ground floor. I was very much frustrated that I could not able to see anything at the ground floor. But they switched off the light in the common place in the ground floor to make my move easy. I slowly move to the ground floor to witness the event. The door of the guest room was closed from within by this time and I was searching for a peeping hole. To my fate their was a straight small crack in the door of that room in the wood through which the light source from within was coming. I found a place there and peeped through that. To my luck almost 80% of the room area was visible through that.
I saw within that Das Uncle was sitting in the bed and Mom was standing nearer the bed by looking at him with slightly nervousness. Das Uncle was telling , Please don't mind bhabi, this is a simple change in life which Mr Mohanty and me discussed earlier. Also Mr Mohanty is very fond of a change and he likes the attire of my wife. My Mom was silent. In between the conversation I have noticed that Das Uncle was adjusting his penis over his trouser. Suddenly he got up from bed and came closure to Mom. He placed his hand on the shoulder of mother and on another hand tried to lift the face of my mother. My Mom look seductively to him and Das Uncle gave her a deep kiss on lips. He encircled his hand by embracing Mom and Mom also loosen her body accordingly. After some long kiss my mother spread her both hand around Das Uncle to hold him tightly.
Das Uncle tried to pull mother nearer to the bed and succeeded in that. Both of them came nearer to the bed. Das Uncle moved his hand to the back side of Mom and tried to catch the huge ass in both the palm over her nighty. He was massaging her Ass mercilessly as if he was searching for that since long and got it now. " Bhabi I am a mad fan of your hips. Please don't mind. I used to stare at you from your back and feel very much aroused. '' Das uncle told to my mother. My position was critical as my penis got erected up to the maximum level. I could well fantasize the position of my father at the residence of Das Uncle.
My mother was feeling shy when a deep moan came out of Das Uncle. Das Uncle after a deep press to the AssS of my mother at once remained separated. My mother was indicating him to switched off the light of the room. Uncle was smiling and told something in her ear. Mom felt very much sigh. Within the process the hair knot of my Mom was loosened and deep long black hair had fallen down to her waist. Then she tried to make a knot by raising her nicely shaped armpit. In the mean time Uncle was undressing himself and he only left with the chhadi. By getting a chance Das Uncle tried to raise the nighty of Mom and she was reluctant as she was tying her hair knot. She made herself slightly backward to avoid the situation. But Das Uncle was not in a mood to obey her.
He followed her and grab her in the waist to pull her towards him. Now both the hands of Mom was free and she was pressing Uncle to release her with not much force. Now the pressure of Uncle remained unchanged and he tried very hard to pull her to the edge of bed along with him. By this process both of them fell on the bed with mother on top of Das Uncle. She was so sigh that she tried to hide her face on the hairy chest of him. His hand in now trying to lift the nighty and he succeeded in doing that. The night gown of Mom was raised up to her shoulder height and then she lifted her self to make that out of her body. She was still lying on top of him and now I can well see the erotic figure of both. Mom was wearing a DEEP RED COLOUR PANTY and a RED COLOUR BRA. It looked extremely sexy for her body. She has only one fold of flesh in her waist line which is being ploughed my Das Uncle over that area. He lifted the face of her to plant a kiss on her lips. The cheeks of my Mom became red in blush and she is felling herself with the body which is quite masculine in comparison to Dad. My Mom must be feeling the hardness of him as the waist line of her was on the same area of Das uncle.
Therefore she at times lifts her Ass to adjust her pubic area so as to make a contact with the hardness of him. Her both the hands were on the hair of him to search something within the head. The whole situation became uncontrollable for me. I almost cummed on my barmuda but waited patiently. Both the hands of Das uncle was within the panty of my Mom in the back side and only the sketch of his palms are visible below her panty as it was seriously engaged in pressing hard to the naked white fresh in the ass. He was moving his hands with constant upward and downward movement within the panty and her whole body was moving up and down over his body .
By that way the erected penis part of Uncle was repeatedly being in contact with the Pussy of her. Her expression was out of my imagination. He hold her left hand with his left hand and inserted in between the two bodies where both the private parts are united. Then Das uncle removed his hand leaving only the hand of Mom in between. Nothing in between was visible to me but I could well guess that Mom must be measuring the lengh and size of the rod of Uncle comparing Dad's. The movement of her left hand indicates that she was constantly playing with the penis of Uncle. In the meanwhile Das Uncle opened up the BRA of her from the back side and tried to lift her to remove that from her body. When she was leaning against the body of him her left hand came out of the junction and rested on his hairy chest. The swinging water melons of Mom was clearly visible to me with a big size dark brown nipple. Das uncle was so excited to see this that he extended his mouth upward to suck her nipple instantly. The sound was so erotic that my hand was on full motion on my dick for my pleasure. Instantly loud moan came out of the mouth of Mom .Uncle was hissing out of ecstacy. The total room was filling with all the erotic sounds. He madly tried to kiss every part of the hanging balls of her .
All of a sudden mother lifted herself from Uncle's body and made herself stand on the bed. Das uncle quickly removed his chadi and his penis came out of that. The size was good and I think that was same as that of my father. But the thickness is superb. He then started to masturbate with his hand by looking at her actions. In between mother lowered her RED PANTY to show her most vital part to him. She then tried to hide the chhot of her with one of her palm. I can well see the hairs in her pussy even after covering with palm. She lifted her leg to came out of the PANTY and move closure to him. Uncle welcomed her with both his hands and made her sit on the lap facing each other. Thighs of my mother encircled the waist of Uncle like a snake. Out of pleasure Mom was trying to hold him as tightly as possible. Both of his hands are now engaged in real measurement of her Ass.
In between Uncle inserted his left finger in the ass hole of her and I had noticed that mother virtually jumped over from that and then fell on the lap of him. She was smiling seductively and madly kissing him after that. OOOOOHHHHHH came out of her mouth and her hand came within the joint area of both penis AND HER PUSSY. She tried to hold the Organ and touch the entrance of her PUSSY. Then after a jerk of Uncle probably the penis was within her and she started moving her wide Ass madly. The moan from the mouth of my mother was so loud that probably they forgot that I was in the upstairs. She was looking very sexy.
Das uncle started to tell some vulgar words about the BOOBS and Ass of my mother loudly. That created lot of movement in the mother and she continued to enjoy up to uptimum. After this excersise lasted for about 10 minutes Uncle lied on the bed below and Mom was on her top to fuck him mercilessly. I found it very hard to believe the sexuality of my dear mother even after she attained a certain age. After some time everything remained calm after a deep and loud moan from both the side and they slept together encircling each other with their thighs and arms. I found it difficult to resist and came to my room for a jerk off. On my bed I could not believe the scene the I had witnessed some moment back. These old age couples are so experimental in sex activity , I was really amazed to see that. I just looked at the watch and it was 2 AM in the mid of night.
After some time I have heard the opening sound of our main door on the ground floor so I rushed in to the top of stair case to see what has happened. I was Das Uncle opened the door and through that my Dad along with Das Aunty entered to our residence. My father was looking very cheerful and also with the case of Das aunty. She was wearing a blue colour nighty and her short hair and height was matching her to add more maturity to her beautiful face. She came in and entered the room where Das Uncle and Mom was enjoying few moments back. On the other side Dad and Das Uncle was talking something with smile on their face. Both of them sat on sofa on drawing room with ease and Dad took time to smoke a cigarate.
They were chitchatting and after some time I saw from the room my Mom and Das aunty came out to join then at drawing room. Their voice was very much faint to guess what they were talking amongst . But from their expression I could well imagine that all of them was very happy for this new experiment. Suddenly I saw that Das uncle stood up and proceed towards the outside door. I thought the game was over and they are returning , but Mom was following her and went away with uncle at that hour of night. I guessed that probably they were moving to the res of Das Uncle where My father and Das aunty spend some time together. And in the drawing room left only my father and Das aunty. Das aunty followed my mother and closed the main door after they left the palce. Then she came nearer to father and stood beside the sofa, where father by that time finished his cigarate smoking.
I was witnessing the events with much eagerness. Father was looking towards the erected boobs of aunty which was under her nighty and projected upward. She came more closer to father and sit on the lap of him. He got so excited that he spread both of his hands below her armpit and grabbed both the boobs of her. She was cheering with utmost joy with her head moving upward to give him kiss. She tried to stop the process of heavy massage to her boobs by placing her arms on the hand of father but he was not in a mood to slow down the process. She shouted with pleasure and her moans are easily audible to the top floor. One of the hands of father came below her body and tried to lift her nighty from her thigh zone upwards. Then he inserted his right hand within the lower part of Das aunty and started caressing her Pussy over her panty.
The game was so erotic, I could hardly make myself contained without my hand at pennis. She moved from the lap of father and move backward and lifted her nighty completely from her boby. WOW! There was no bra within and her boobs hanged immediately from her bare milky white chest. The size of boobs are normal and smaller that of Mom. But the straightness of boobs are intact. She was wearing only a white panty and to her white body that suits her the most. She again came nearer to Dad and sat again on his lap , but this time her face facing his hairy chest. She cuddled up her thigh around the waist of father and hold him tightly. Father moved his hand through her back and inserted his both the hands in her panty at the back side and pumped her ASS. My Dad was only in his trouser .
She hold father tightly and moving her hips within to make a contact with the pubic area of father. In between her hand came within the joint of both the body and did something there. Aunty was taller than my Mom so her figure was looking gorgeous in that scene. After some time I have seen both of them completely nude and father lift her up and took her to the bed of guest room. They forgot to close the door. The lights in the drawing room was on. It was a little bit difficult to see their action in that room for me but I took some risk and went nearer the door of the room. On the side of screen I have seen Dad has started his action on bed. Aunty was holding him tight and father was giving deep push to her . She was souting loudly with pain. Probably that was the second or third time of Dad so the game lasts for 10 minutes and both of them remained like faint in bed . I decided to pack up from this place as the situation was risky. After that incident I have noticed a big change in the relationship of both the families.
My dad remained busy in his work but many a times I saw in the absence of Dad , Das uncle used to sit long in our house and chating with Mom. Also Mom used to visit their place frequently . Also in one occasion I saw them cuddling each other ( Das Uncle and Mom) in our drawing room when at night Uncle was leaving for his house . Uncle was passionately kissing Mom with his hand caressing her Ass at the time of farewell. Mom also was responding him by a tight embrace.