I am a 5′ 8″ tall wheatish completion and an athletic body from Chandigarh . my neighbour's wife Haasini is 36-28-36 a very sexy figure within no fat but all curves so fine like drawn by an artist.
It happened when I was 18 years old, i was in 12th class at that time, a couple shifted to our neighbor house along with a baby 7 months old, the man used to go for work and the girl used to come to our house for passing her time, till the time i had no bad intentions for her slowly we got frank. And i used to go to her place for taking help in mathematics she was very helpful and very intelligent, all was going well when suddenly her husband got transfer letter and he used to visit here fortnightly and some day there was a theft in our colony so on his next visit he asked my parents if i could sleep in their home at night saying that is my final exam time so will get better preparation and he will be relieved that someone is there with his family, my mother agreed.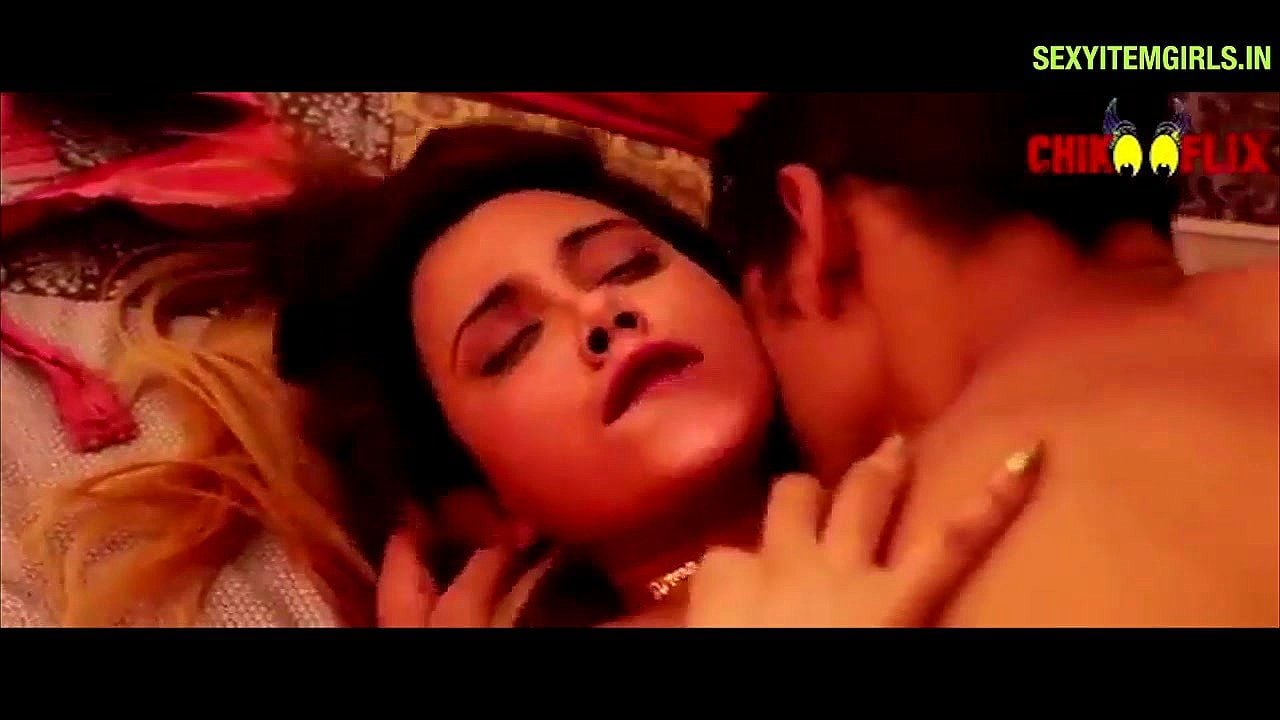 And now i started sleeping in their home at night slowly we me and bhabhi became more frank that we used to talk like college teens (but had no bad intention) .On 5th day when i entered the room at night she was breast feeding her baby, that was the 1st time i got a glimpse of her white milk cream vessels. I immediately got a hard on over my boxers ( i used to sleep in boxers only) so directly went to wash room and released my load, suddenly she knocked the door that hurry up she wanted to use washroom i came out quickly.
Lactate sex stories
Then that was the moment my thinking changed for her totally, now i started to look her as a sex goddess. I daily used to come early at time of her feeding time and used to look at her boobs and admire her mole on left tit by luck i didn't got caught now it had been 4 months looking like this and i was losing my control so made a plan, i started pretending that i use my hand and legs in sleep, sometimes i used to put mine hand over her hand or my leg over her leg ( oh sorry forgot to tell you that it was 1 bed room house and the baby used to sleep in pram to mother side) and one day i collected my courage and put my hand over her breast while she was sleeping, in morning i tried to judge her nature as there was no change so i was relieved, then after repeating the same things for 4-5 days
Lactate sex stories
I took next step that she was sleeping sideways on bed and i put my mouth on the nipple as she used to sleep in night gown only. Next day also she behaved normal with a new smile this gave me more courage and i started doing it frequently, one day i found top 2 buttons of her nighty open not sure if kept open for me or left by mistake after feeding her baby, so i took that bare nipple into my lips and started sucking lightly so that she is not up but to mine surprise she didn't got up even after i lost my control and started it sucking like a baby tasting her milk, that was really sweet and awesome, i hadn't tasted anything sweeter than this, it was the sweetest for me, i don't know when i slept sucking her nipple.
Next day i woke up afraid that how will she react but she didn't say anything, it was already 9 am in morning when i got up as it was a Sunday, so my parents didn't called me earlier and when i was going to leave for home bhabhi held my hand and said that there is no one at your home, they are gone for some work and will be back by noon. And said that my breakfast will be there only at her home so asked me to have bath but while giving me her towel she had a dirty smile that was odd for me but i was more relieved from the thing that she didn't caught me at night and i can continue my work . I entered the bathroom and was stunned to see only bra and panties hanging on hook immediately i took them in my hand and smelt them they were awesome i felt the urge to jerk off so did i but anyhow i left some drops of load on her bra (that she told me later) .
Lactate sex stories
I was ready to have breakfast which she gave me on table and went to have bath, i took meal and she came after taking bath, wearing only cotton nighty (no inner wears) that i could figure out as her semi wet body made nighty semi-transparent showing her nipples clear and she went to kitchen while she passed i saw her ass crack clearly visible after nighty got wet (till now i couldn't figure it out that it was all intentionally done by her that she told latter). She came back i was not complete with meal, she touched my face and said "Shonu ne khana finish ni kia" and gave bites to me i was enjoying with one hand in boxers. Then baby woke up she went to feed her, that was my favorite view so i followed, she took baby on her lap and opened two buttons of nighty to bring out melon, she took out left 1 having mole over it i was still and staring towards the view.
Suddenly baby slept again and she said not again with a sad face, and put baby back to pram. Omg that melon was still dripping milk drops i was staring wildly suddenly she asked "kya dekh rhe ho" i was brought back to world i was afraid that she caught me, but i tried to be innocent and asked baby ne to doodh p lia to ye ab ku aa rha h ? She 1st looked me and then asked you really don't know i replied no,,,,, she held my hand and said it's for my Shona and she made me to lie down in her lap in just one instance her melon was above my head dripping; i didn't waste time and grabbed it tightly into my hand and started squeezing as milk amount was less, my force was so high that she screamed " slowly my tiger it yours "
Lactate sex stories
I was attacking so madly that was uncontrollable i torn her nighty in a hurry to see pair of milk vessels. Suddenly she said that " y r u in a hurry it's not 1st time you are sucking them, i was shocked looking dumb into her eyes a few second silence then she broke the tension by giving a kiss on my lips and said she knew from day 1 i touched her melons and also told that she also wanted me so she was doing it all knowingly to show her boobs, leaving her nudies in washroom and noticed my sperm drops on her bra while saying this she took hold of my tool making a tent in my boxers,
I also pushed her on bed and started sucking her left boob wildly, pressing her right 1 so hard that she was moaning loud "yes yes yes do it more, do it hard yaaaannnnnnhhhhhhhhhh ooohhhhhhh aaaahhhh " omg she was making me even hornier in the mean while my other free hand slid into her back finding her awesome ass crack which she resisted then i just got up and threw her total nighty aside, there was lying a sex god drink front of me, i went down to her this licked them then went towards that love hole that was clean when i touched she asked what is gonna happen,? I understood that she hasn't ever experienced oral and i didn't wasted time and dug my mouth in those pink rose petals, she gave a loud moan aaaaaahhhhhhhhhhhhhhhh ssssssssssshhhhhhhhhhhhhhhhhhh that was a totally new experience for both of us, she started leaking vigorously and was pressing my head against her clit that i was now even able to breath, then i came up and inserted index finger into her.
Lactate sex stories
She was not fucked for last 1 month so she was experiencing good and within few sec i made it 2 fingers, she came to 1st orgasm now it was her turn to taste my milk so i asked her to do but 1st she hesitated but when i saw a trace of agreement i just put my tool into her mouth and started stroking she choked sometimes, but after few strokes she learnt how to suck it and encircle its top with her tongue i was in heaven when it happened, soon i told her that i am cumming, she said she liked the taste of it on her bra when i had masturbated, so i cummed there but she was not able to eat all, now we were desperate to have intercourse, "' but was worried about not having condom, when she suddenly pulled me on her, her breast pressing hard against my chest and my missile touched mission gate, that time mind blew off, i forgotten about condom and inserted into her, she shouted a loud aaaaaaaaahhhhhhhhhhhhhhh but with kept holding my butts tight that i wasn't able to escape, then she drove me as per her pace and slowly increased the speed.
While her both hands were holding my waist, my hands still free to surf her bare body 1st i crushed her boobs till they turned red, after few seconds my hands held her butts tight and started banging against my tool with strength, she was enjoying and moaning yaaah aaaannnnhhhhh ya ya ya ya ya fuck me hard, it excited me more and i increased my pace she adopted my pace, our thighs smashing hard sounding high making more noise after some time we both cummed at same time and i laid on her but still sucking her melons, this time i bit her nipples she let out a moan ssssshhhhhhh aaoooohhhhhh don't do it, its paining bit i kept on crushing and biting she kept on digging my head into her breast, i drank a lot of milk then we both slept together nude till her baby wakeup, that day onwards i used to have milk daily after baby had milk ,
Lactate sex stories