I am Rahul age 28 good looking, athletic body living in South Mumbai, married to Haasini age 25. Ours is a love marriage, we had dated for almost 6 years before getting married. Haasini is slim trim, fair, good looking and has a very hot body. She was a heart throb in the college. Before we met, she was in relationship with one guy. Later they broke and I came in her life.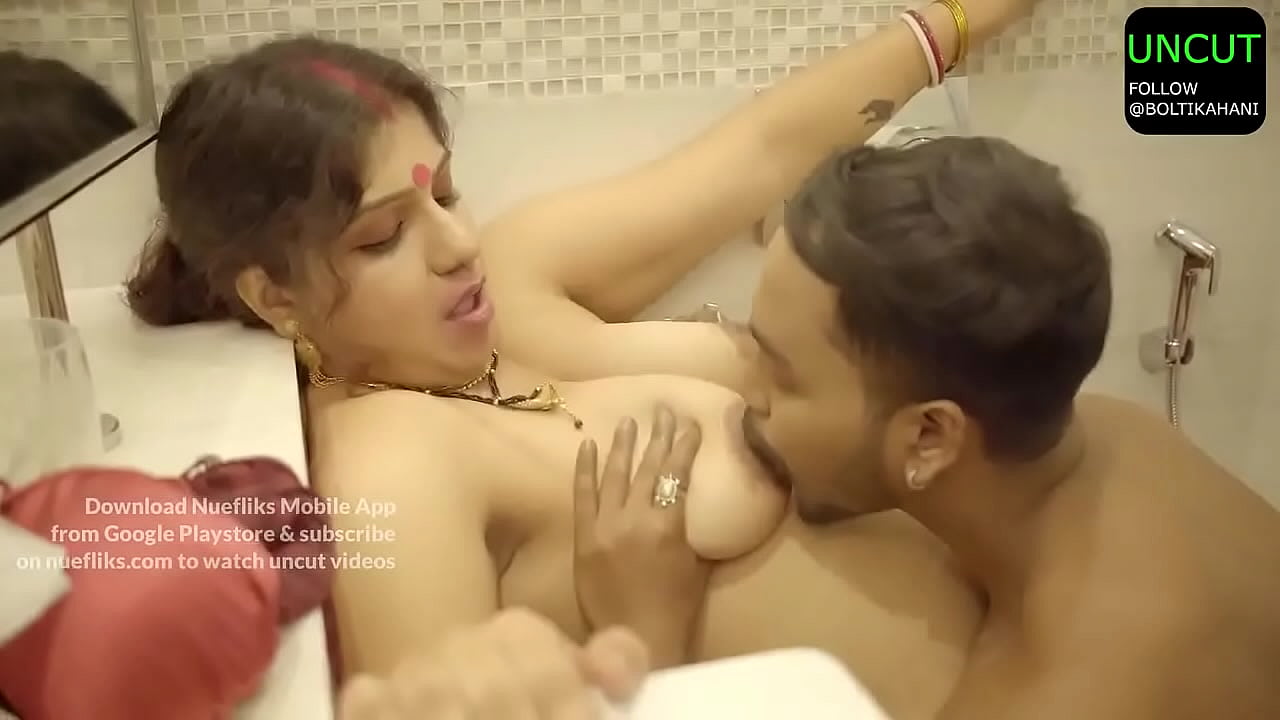 Last summer we planned a trip to visit my old college friend Nitesh who was on vacation in Goa with his wife Silviya, who also had crush on my wife in the college. It's a long drive so she suggested we buy a copy of adult magazines to help us pass the time. We took turns driving and reading. It was great I could get my rocks off and drive at the same time. What turned me on even more was that Haasini would press my cock, as I drove and I would play with her inside when she drove. That made the trip goes a whole lot faster!
We met Nitesh and Silviya in a bungalow which they had hired. It was great day meeting old friends. In the evening we had a nice chat, watched TV and enjoyed good dinner. We also had bought some Hot movie DVDs which we kept in the hall specially of Swinger and group sex category. After the dinner I asked my wife to come for a walk, whereas Nitesh and Silviya wanted to watch TV. We went to nearby bars had a good time. My wife is a good dancer and went to the dancing floor and grooved her body with the music. I was enjoying her dance in the crowd. I saw on good looking young boy was dancing close to my wife. I got horny while watching my wife dancing with a stranger, who was trying to touch her. We left the bar at 11:00 pm and went to walk to beach side.
While walking I just teased about the boy in the bar with whom she was dancing close. I told her that he was horny; his bulge was pointing and wanted to feel you.
She said "Oh! While dancing, my hand accidentally touched his groin. I felt his tip. I think he was without inner garments."
I said "Hmm You like touching him."
She replied "Not sure but I got excited I became wet."
To which I said "I was enjoying your moves. I know you have gone horny and me too."
She replied "Hmm, My loving husband is will not be jealous, if took on somebody's dick."
To which I said "Yeah, the thought of you sucking that boy's dick got me so horny smooch me."
With this Silviya got excited she holds my hand and kisses me. I smooched her rigorously. She put her hand in my boxes shorts and started stroking me playing with my tip. I was so aroused that my precum made her fingers wet. I grabbed her left breast and starting rubbing her. There was no one on the beach, far we could some see local boys but they were busy in their chat and didn't bother us. She went on her knees and grabbed my dick out of my boxer and started sucking vigorously. I was so excited with the thought seeing my wife sucking other man, I came with a load of semen in her mouth. She spitted it out and little she drank and gave me a deep smooch such that I got taste of my semen from her tongue.
Later, I just casually asked whether u want to have sex with other man.
She initially said "No.", but later said, "If U like it I will do for you."
I said "Ok, then do you like Nitesh".
She immediately said, "Yes!"
In college days I had doubt whether Haasini was double dating me and Nitesh and I got confirmation.
I asked her "Tell me the truth whether you dated Nitesh."
She said "Yes! I wanted to tell you but you loved me so much and I don't want to hurt you. But we were never physical."
I said "So today, Let it happen." She kissed me and said "Only because you are allowing."
I asked her "What you the first you want to do with Nitesh?"
She said "I want to suck his cock madly. During college day I had seen many times his large bulge popping out of his paints."
I replied "Oh! My darling wife wants huge cocks."
She smiled at me and gave me a passionate kiss.
She said "What about Silviya?"
To which I said "I am in touch with Nitesh from last month, and He wanted to add some spice in marriage and sex life. It was his idea to have group sex and that he make his wife Silviya to agree for that. So he had asked us to join them in Goa. But I don't know whether Silviya had agreed?"
She got excited as if wave moved into her body "You naughty boys. I feeling very horny bang me today you both."
And she kissed me deep and said "Thank you, I too was bored with our sex life. I thought of wife swapping earlier, but didn't have courage to tell you."
"I love you."
I replied "I love you too." and gave her deep smooch.
In the room, Nitesh and Silviya had started watching the DVDs which we left in the hall. Silviya was excited after watching group sex. We reached the place and slowly opened the door with another key and went to our room. Haasini went to have a bath. And she came out with only towel on her and was looking ice hot.
I told "Lets peek in what Nitesh and Silviya are doing"
We slowly went towards their room. And found that the door was half open. We saw both were naked and lying on the bed and watching the DVDS. Nitesh was smooching Silviya and fingering her clean shaven pussy. Seeing them Haasini got very excited and entered the room. Both Nitesh and Silviya just stopped and were in shock. Because while entering Haasini had dropped her towel and was naked in front of Nitesh and Silviya. She went right next to them and sat on the bed and started sucking on Nitesh's cock. I was so turned on by what I saw that I couldn't do anything but stand there and let my bone grow. Silviya in shock, but later seeing this she got butterfly in her stomach and came over to me and started pressing my dick and we went on the bed. Silviya immediately removed my shorts with my cock popping out. She took in her lips and started caressing. With this my wife got more excited and started vigorously sucking Nitesh.
Nitesh and I just lay there and let those two totally foxy ladies absorb all of us that they could. Later, Our wives were taking turns sucking our dicks. Then Nitesh got behind Haasini and started doing her doggie-style. At the same time she was stroking my dick and I started eating Silviya's pusssy. This went on for 15 minutes. Haasini got one orgasm and was moaning then she took my dick in her throat and starting sucking. Nitesh went in the washroom to have a wash since he was all dirty with his cum and neetu's juices.
Silviya came over me and sat on my face and started rubbing her wet dripping pussy on my face. I could taste her fluids and were delicious. My tongue was moving on her clit, then on her ass. I kept my tongue protruding out of my mouth and she was tongue fucking her pussy. Then she came on 69 position and joined Haasini in sucking my cock. Both of them were enjoying the act of sucking one cock and were excited and moaning. Soon Silviya got her clit orgasm.
While, Nitesh was watching this from far away. He came in and gave his cock too to Haasini and Silviya. Both took turns in sucking mine and Nitesh's cock, and I was busy with Silviya's pussy.
Later I took Haasini in my arms with Haasini on top and I lying on the bed starting fucking her from down. She suddenly said to Nitesh, "Nitesh! Please fuck me same time in my ass."
My wife in bedroom would always insist me on finger fucking her ass when I was fucking her pussy and today her wish of two dicks is going to be fulfilled.
Nitesh without any delay came from Haasini's behind and slowly started inserting his hard rock cock in Haasini's ass. With this Haasini's excitement got wild and she was moaning loud. Both of us were in rhythm fucking her ass and pussy. I could feel Nitesh's cock from the wall of Haasini's vagina. Whereas Silviya was getting excited watching this she came to me and started smooching me. I told her to sit on my face and rub her pussy, to which she agreed. We all four of were in good rhythm enjoying the act. With every stroke my wife was getting wilder and wilder and finally she got two orgasms.
Then, Haasini and Nitesh went in 69 position and vigorously sucking each other's genitals and I started fucking Silviya in doggie-style to Silviya. This went on for ten minutes and finally Silviya moaned and cried in orgasm. I was about to cum. I removed my dick from Silviya's pussy and told her to suck me and we went closer to Haasini's face where she was eating Nitesh's dick. I was in a position such that Haasini could also suck mine as well as of Nitesh's cock. And Silviya could do the same. Both were taking turns to suck our cock. Finally Nitesh was to cum. Both of us came over Haasini and Silviya. They drank all the semen from our cock's and shared the cum by smooching with each other.
Then we four of us went to washroom for cleaning Silviya cleaned me and my wife was with Nitesh. Later we four of us lay naked on the bed and I went on to put new DVD. Later we watched and got into more action with anal sex to Silviya