My cousin sister Ruchi, and I use to address her Ruchi Didi as she was little elder in the age, and a year elder in educational standard. And this is the only incident of my life in which I had sex with someone other than my wife.
This incident has took place some time back, after when we( me and my sister) both were married and even after entering into our parenthood, but it just not happened like that; I think it occurred because something took place between us long time back almost seven years back, when we both were more or less 25-26.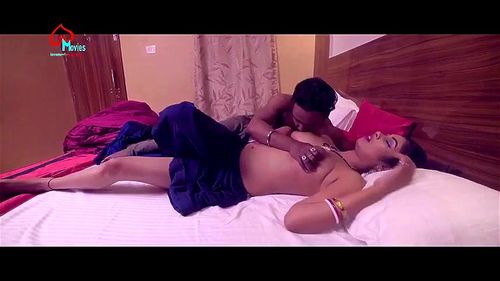 I and Ruchi Didi were really good friends from the beginning, from the day she came to our house to live with us for her further studies after intermediate that is 12th standard. She was really sharp in studies and was not at all like me, I was an average student who uses to get satisfied with 50-55 percent and she was the one who has scored more than 80 percent from first standard till her graduation.
Before taking it to the incident I think I should write little detail about that incident which occurred long time back. At that time we were almost 26 and Ruchi Didi was residing with us as a family member from last 8-9 years and since then we were living in a same room and she always took me as a younger brother, and I too took her as a sister.
By now she was working in a Bank after completing her masters and I was working in a factory of one of my close relative from last few years, as his right hand means use to look after that unit completely and use to come late.
I remember just a few days back, a bollywood movie named MURDER was released which raised some controversies in the media and everybody of nearly our age was eager to see that movie and we were no exception. I remember it was Friday and when I came home, my mom and dad were already in the bed.
Ruchi Didi served me the food and asked me if I can go to video library and get a video CD. As we both were very frank to each other and I never felt any hesitation to say no if I didn't want to do that work. So I said no to it as I was really very tired. Once she said please, but I was really not interested, I made some negative expressions on my face and asked which movie.
She got bit conscious and said, "koi bhi le aao achhi see, Murder milegi kya" I smiled, and said "go….. get it yourself, I will take you to the library" she responded with a smile and again said, "please yaar laa do na, you know I cannot go and ask for that movie, he knows (the library guy) aunty and uncle, (my mom and dad)". Finally I said ok with a smile.
I went out and came back with a CD and gave instruction to the library guy that I will come myself to return this and he is not suppose to send anybody to collect the movie. He understood all that, actually because of my mom environment in my house was not that casual, my mom use to criticize vulgarity in Hindi movies a lot and use to scold us when she use to see us watching anything like that.
Anyway I came back with a movie and handed it over to her and went into my room to change and came back to living room after 5 minutes at that time Ruchi Didi was struggling with a CD player and asked me for help with a question "you want to see it"? I said "off course, main hi to lekar aaya hoon" Ruchi didi smiled and said,
"Ok, want to have tea"? I said no, "anything else"? Again I said, no thanks, "cold coffee"? "No" with that I got bit irritated, as I was busy in fixing the CD player, "then what else?" "Nothing yaar, you know I am full, why are you so keen to kill me with a stomach ach". Ruchi didi smiled and said, "so that I can watch it alone".
Well that was a sort of joke which we use to crack it on one another on the house. Finally movie started and we made an adjustment of the dining table chairs in a way that if someone among my parents gets up in the middle of the night then we should get a noise. We saw that movie for some time, till the hot scene came and Ruchi Didi tried to forward it, I stopped her saying,
"kya hai, I am not sitting here to see the movie, I want to see this" She stared at me and showed me her right hand from distance as a slap and played that scene. I remained there till the hot scenes lasted and one popular song of that movie in which that female exposed a lot more than which we usually see in bollywood movies, Anyway then I got up to go into the room and said,
"Just tell me when it will be over; I want to see that scene again". I remember she stared at me again for a second and I moved with a smile. After some time when she had finished the movie, she came in the room and said, "I have reversed and paused the movie there, go and watch it, I got up again and went out and Ruchi Didi also came along with me and I asked her with a smile, "how many times you have seen, after the movie".
Ruchi Didi smiled and said, "Just one more time". We both stood there and saw that scene again and came back to our room after taking out the CD from the CD player and settled down on the bed with a moon light. We both were awake and suddenly Ruchi Didi spoke, "don't know how this female has done such things on camera".
I replied in a casual tone, "iss main kya hai, iss se better kissing to RAJA HINDUSTANI mein thi" means, "what's big deal, RAJA HINDUSTANI had a better kissing scene". She turned her face to see me, and spoke after a minute, "Ya I have seen that, that was beautiful but this was vulgar", then we both went silent, after a minute Ruchi Didi asked "have you ever tried kissing",
I smiled a bit and asked back, "kiske saath try karunga, with whom I will try, I enter in the factory at 9 and come out by 10" Ruchi Didi asked again, "koi girlfriend nahi hai"? I said "nahi, time hi kahan hai, and you? You must be having a boy friend". "No I don't have any but I wish koi hota, at least kissing to try karti, it seems beautiful to me,…. I feel it is best thing in love making".
I was about to say something but I laughed a bit and remained silent, but from my gesture it was clear that I have stopped myself, Ruchi Didi asked me in a laughing tone, "what,….. speak up", "I laughed bit more and spoke, "Generally guys face this problem that they don't get anybody to try, being a girl you have this benefit that you can ask anybody and he will get ready without thinking about it twice".
Ruchi Didi laughed on my reply and just said, "Pagal I didn't mean that ab kisi ke saath bhi try karungi kya"? Then as such there was no conversation between us for next 5-6 minutes, I thought she has slept, and I was thinking about kissing a girl. Ruchi Didi turned on her side towards me and saw me looking at the roof, and asked me in a soft voice, "kya soch rahe ho"?
Means (what are you thinking); I said "nothing much, I was visualizing myself kissing a girl… and you"? I asked Ruchi Didi same question in continuation, she said, "hmm…almost same as you", I smiled, "means you have a desire to kiss a girl,….I didn't knew, that you have different taste". Ruchi Didi laughed a bit and said, "Shut up, idiot I meant I was visualizing myself kissing a boy, that's why I said, almost same".
I smiled and just said, "I know,…. I was joking". Then again there was silence for some time, I looked at her after 4-5 minutes, Ruchi Didi was still awake, don't know how I spoke and moreover how I dared to ask her, it just came out of my mouth, "try karen" means, "can we try"? and seriously after saying that I realized my mistake and I was expecting a big bang from her side
as she never felt hesitation in hitting me on my teasing comments on her and this was much more then that, but Ruchi Didi remained silent, my heart was beating high, for a second I thought that she didn't got me, and after a minute she asked, "what did you said"? I could not dare to ask her again, I just said,
"nothing" in a fumble tone, "speak up, man" Ruchi Didi's tone seemed as if she had heard what I said, "nothing, I was just joking", I tried to get a hide. Ruchi Didi smiled a bit and said "ok, that means you don't want to try". I just got shocked I spoke again in confusion, "I want to,……but karna hai kya? I mean do you want to try?
She did not replied to that for a minute, and spoke after thinking, "I want to try but…I don't know, we should do it or not? I remained silent, after a minute Ruchi Didi spoke again, "hmmm……bahut mann karr raha hai, let's try……but only kissing, don't dare to touch me". I just said ok, and got up to switch on the light, but she stopped me, saying, "no, let it be like this".
She also got up from the bed and tied her hairs in the bow and said, "Come here" I went closer to her and sat beside her. We both were confused, Ruchi Didi spoke again, "try karte hain, sirf kiss karenge, and you are not suppose to touch me". I said "ok" we went closer and our lips met, we kissed for a while, Ruchi Didi closed her eyes and sucked my lips and I tried to do the same,
and feeling was good but truly speaking I was expecting lot as compared to what I was getting, as I use to see it in movies may be because we both were very conscious, Finally after 2-3 minutes we stopped and Ruchi Didi opened her eyes, and lied down on the her bed and just said, "now go and sleep" I got up and lied on my bed and kept on thinking, and spoke after few minutes,
"how did you feel", she turned her face away from me and said, "good, now sleep". I spoke again, "let's do it one more time". Ruchi Didi turned around to see me and said, "go and brush your teeth first" I smiled and said "I have done that, before coming to bed" Ruchi Didi spoke again, "just do it one more time".
I got up and came out of the room, and as I started brushing my teeth I heard some voice and walked towards the room, I found my pillow and sheet on the floor outside the room, I was shocked I picked up that and knocked the door, Ruchi Didi opened the door a bit and said, "sleep outside the room, on the couch".
"But why" I asked her with a smile; "just because I am very uncomfortable with what we have done" she was really very serious. I moved out without arguing anything and slept on the couch. Ruchi Didi did not talked to me properly for next couple of days and we both were very uncomfortable, I think she was having bit of guilt feeling and as far as I was concerned,
I was uneasy because she was uneasy and in that period I realized that how important she was for me. We were not talking to each other and that thing was killing me. Till then I never realized that I was addicted of talking to her, teasing her and cracking jokes on her, and sometimes getting a slap on my shoulder or cheek because of that was something which was happening almost daily and I was addicted of that.
I was the only child of my parents and she was also single child of her parents, from the very beginning I had very few friends and I was in 12th standard when she started living with us, with me in my room and since then our relation was pure and true, she was my teacher of few subjects, my friend,
my sister and I never realized that she was so close to me that I just got uncomfortable when she stopped talking to me for a day or two. Though after that night I slept in my room only but there was some sort of tension which was taking life out of me and finally I spoke after one more day, after coming to bed, "Didi this is not done, why are you angry with me, I never asked you to do that".
Ruchi Didi turned towards me and spoke very softly, "I am not angry with you, I am feeling guilty, I just want to forget that but I cannot". I spoke again, "Ruchi Didi I don't know what you think about me, I just know that you are my best friend and please don't do this to me, I cannot handle this tension".
"I have a same feeling for you, I mean I take you as a friend, but don't know why I am feeling depressed,….don't you think that we have done anything wrong"? Her voice was getting choked with every next word, and by the time she completed her statement and asked me my view on the thing we have done she started crying and she spoke while crying, "Even I can't handle this tension".
I got up from my bed and sat near her tried to clean her tears first and spoke "Didi just relax, we have not done anything that wrong, we are good friends and very distant relatives, sometimes people marry in such distant relations, moreover if you think, that what we did was wrong then I will say we are humans, we do mistakes and then realize that what we have done was wrong, just forget that and try to get normal".
Ruchi Didi turned her face away from me, I spoke again, "now go and sleep, I will be normal in a day or two". After that life kept on going, we both remained conscious for 3-4 days and then gradually we came on track and our relation enhanced, though we never stopped teasing and cracking jokes on each other but I could see that we were changed.
After some time, may be after six months I got opportunity to handle altogether separate unit, as my close relative with whom I was working, opened another unit in a native city so I got shifted there, leaving my parents and Ruchi Didi at my home town.
Thought I was in touch with her through phone and use to meet her whenever I came back to visit my parents but gradually I got busier and busier and almost after 2 years we were at the stage where our parents were thinking about our marriage and with a difference of 3-4 months we both got married to our present life partners.
After another 2-3 years we both entered into our parenthood at our ends and by this time I was back in my town to look after my parents, as they were old now and they needed me in the same city, so I was settled there only with a same profession and organization. Ruchi Didi got settled in some other city with her husband after marriage which was not at all very far, hardly 6-7 hours away by road.
Now the incident I am writing in which we both got intimate happened after around six months of her delivery, at my end my wife went through an operation to deliver a child so after around two months from her delivery I took her to her mother's place so that she can get rest for some time and when I came back I heard news of Ruchi Didi's arrival at our place.
She had a plan to stay with us for around 15-20 days as her husband was going abroad with some official work and she could not live alone with a 6-7 months old baby. I was supposed to get her home by car. So I left my place early morning and reached to her place before lunch and had lunch with her and her husband and after around two hours we both Ruchi Didi and me started from there,
her husband was suppose to leave next day with his team. So we started from there, nearly after listing music for half an hour Ruchi Didi asked me that in which room she is suppose to stay? I said "in my room, Shruti (my wife) has gone to her parents". "I know, but then where are you going to sleep"? She asked me without looking at me.
"I can sleep on the couch, remember"? I replied by turning my face towards her while driving, with a smile, "yes, don't remind me, …….I want to forget that" She spoke bit rudely as if she doesn't like my reply. I took that casually and replied indifferently, "Hmmm.. But I cannot forget that, Rather I don't want to forget that.
After all it was first kiss of our life" "Ok….then you remember, but don't talk to me about that" Ruchi didi continued her reluctant behavior on that subject. "Come on Ruchi Didi, do you still feel guilty about that"? I tried to calm down her aggression, "Ya to some extent,…….. and you"? She asked me back, "No…not at all, till now not for a fraction of a second, it was my first kiss to first love of my life".
I replied very confidently with rapture, and it was true from my end. "Ok… now just shut up". Ruchi Didi replied again in ignorant tone, and I was enjoying all this, after a very long time I was with her, with my best friend of one time and I continued my way of conversation on the same subject, "Come on Ruchi Didi, grow up what is wrong with you.
Just relax it was just a kiss, people do lot more than that before marriage". "I know but I am not one of those, it was a moment which weakened me, and carried me away, it was my mistake", her voice was bit soft now, "Even I am not one of those; …..no one except me among my friends was virgin at the time of his marriage" I tried to clear myself.
"And Shruti(my Wife) Was she Virgin"? Ruchi Didi asked me back while looking at me, "Yea she was also virgin; I could see that, on our first meeting, I mean she….you know what I mean" I tried to explain her but stopped in the middle with hesitation, but she got it and replied immediately before I would have tried more to explain her,
"Ya I know what you want to say, you do not have to explain…….. But I must say you are really very lucky, my husband was one of those;……… I mean he was not virgin at the time of his marriage". "- It's ok, don't bother about the past, he (her husband) is ok with you, I mean he loves you na? I asked Ruchi Didi and she replied "Ya" without looking at me, "That's it"
I continued looking at the road, and there were no words exchanged for a minute, suddenly after a minute or so I spoke again, "By the way how do you know that He was not virgin"? "Don't you have anything else to talk about"? Ruchi Didi was getting irritated now and I surrendered "Ok, Ok I am sorry I am not going to talk about that, just forget about everything and be normal",
Ruchi Didi looked at me and finally spoke very calmly, "Actually he asked me about my past after marriage and then I asked him same question, he admitted that he has done earlier with a girl of his office who was already married". "And what did you said about your past" I asked her back, "I spoke the truth that I have never been physical with anybody", she replied "And what about that kiss.
Did you spoke anything about that kiss"? I asked he seriously, "no" "thank God" I was relaxed. After this more or less there was no conversation on this subject and we kept on moving and finally reached home by the evening. Everything was casual, she met my parents, my bedroom was already prepared for her and she settled down,
time passed and I made my arrangement in the drawing room for the night and by eleven I was laying on the couch while watching some music channel and it was a matter of sheer coincidence that after around one minute when Ruchi Didi joined me in drawing room, when her baby was sleeping, song of the same Movie MURDER started and once again it took us into our past and Ruchi Didi spoke while smiling,
"I can't believe this, I mean why everything is roaming around that"? I laughed too and replied while laughing, "Why are you thinking so much about that yaar, just forget it and behave as if nothing has happened" with that I changed the channel and moved ahead in search of anything interesting.
Once again Ruchi Didi asked, she was in chit chat mood, after all we were face to face after very long time, so she started "So tell me about your life". I muted the sound of the TV and replied casually, "There is nothing much to talk about, same routine. Same job same factory, everything is getting monotonous". "How is your personal life, I mean are you happy after marriage"?
She asked me further, "Hmmmm… yes. Now I have a baby to grow up" "And sex life"? Ruchi Didi asked me back with a smile, "Now you are starting all that" I tried to make her realize that, "Ok I am starting, now tell how is your sex life"? "more or less it is Good" I replied while looking at her, "what do you mean by more or less it is good"?
Ruchi Didi asked me back, "I mean we enjoy when we do, but it is very infrequent" "why it is infrequent"? She was ready with another question, "Actually there is a big difference in level of desires we have for that thing" I explained "Means you have more and Shruti has bit less then you"? "ya some what like that", I accepted.
"That's ok, it happens, you have to live with that" Ruchi Didi tried to make me understand that thing and I accepted "Ya it's a part of life, And what about you" I asked about her sex life in continuation, "I don't want to talk about my sex life" she bluntly refused to talk about that, "this is very bad, I detailed you my life, and now you should" "No" once again she tried to avoid,
"Didi take me as a friend….tell me you are happy with your sex life or not" Ruchi Didi laughed on that and again said, "just shut up yaar". "you just have to say, yes or no, you are happy or not, …..I think you are also facing this particular problem, just tell me you are at which end, higher one or lower one " I tried to tease her, "No way, we are just perfect for each other.
And now I have given my answer, don't ask me anything else in this context" I giggled and said, "Ok, no problem". "so, you have resigned from your job, or you will join back" I changed the topic and asked Ruchi Didi about her future plan regarding her job "no, I have resigned, actually, I think I cannot join for next one more year, may be more; and that depends on her"
Ruchi Didi replied while pointing my bedroom where her 6 month daughter was sleeping. "let's see" Ruchi Didi ended with two more words. We continued watching tv, and after few more minutes she took remote from me, and asked me, "if you can make some coffee for me". "Sure" I got up with that and came out after making coffee.
Time was around 12 when we both were up with our mugs of coffee and I was bit tired of long driving and to my surprise Ruchi Didi was well awake, and she was switching channels and suddenly some movie started and she decided to watch that movie.
I was really shocked and as I said earlier, we never use to hesitate to say anything to each other; I mean as such there was no formality between us, so I spoke, "aapne sona nahi hai kya?" "nahi, I want to see this movie" Ruchi Didi replied instantly, "mujhe to sona hai, I have to go to office in the morning" I spoke back, "no, you are not suppose to sleep,
I mean we are together after such a long time, how can you sleep early, thodi der baaten karo mere saath, I mean I want to talk to you" Ruchi Didi replied taking me for granted. "Ruchi Di it's already 12" I pointed my finger towards wall clock, "fine, then sleep…. I am going" She got angry, and got up to move to her room.
I held her from her wrist and spoke while laughing, "ok ok, I am sorry, let's talk, but please switch off this, I can't tolerate this any more" Ruchi Didi smiled, while looking at me, and took her seat again and turned off tv from remote. "ok tell me how is life at professional front, I mean what you get per month?" Ruchi Didi asked, "peanuts" I replied, "nothing as compared to your husband" I spoke again.
"I know, but believe me you are at much better mental state" Ruchi Didi replied, "he is always in tension, remains online till 1, moreover on leave he remains work from home" She completed her sentence. "that is nature of his job" "to hell with that job" she replied in frustration.
Our chit chat continued for some time and from all that I was realizing that Ruchi Didi was not comfortable with the kind of job her husband had. He was too busy and bit peculiar at certain things. Anyway finally we decided to sleep and she insisted me to sleep in the bedroom.
Once again I cracked a joke on that by saying "first promise me, you will not throw me out of the room" she giggled a bit on that and spoke "Kyun… tum andar jaakar mujhe kiss karne waale ho kya?"… "nahi….main nahi karunga… even that day it was not me…. It was you… who said try karte hain… and ultimately it was me who was thrown out of the room" I replied.
"Ok…ok… I agree…. It was me…And I promise I will not throw you out of the room" she surrendered. Finally I slept in the room on the same bed, baby was in the middle and she was at the end which was next to wall, as the bed in my bedroom is fixed to one of the corner of the room.
Anyway after bit more of chit-chat in the dark we slept and in the morning when I got up I found Ruchi Didi in the middle and baby on the other end which was next to wall. At that time it did not took my attention and I started getting ready to go as I got up, and by the time I was ready to move Ruchi Didi also got up and told me to come little early from office.
I tried my best but somehow I got even more lately and finally landed home dead tired. I apologized and once again after bit of chit-chat we slept in the same fashion, baby in the middle and we at the edges and like last night when I got up I found her sleeping next to me and unusual thing which took my attention was that my shirt was totally unbuttoned and I was bare chest, as I never wear under shirt while sleeping.
Certainly I was wearing the shirt which had a lousy fitting while sleeping in which buttons were little lose and use to get opened easily but it was really not possible the all of them gets open in the night by them self. I was so tired that I could not feel anything like that happening with me.
Anyway after this I got bit conscious and thought about reading her, after all she was my best friend and I could read her mind up to an extent. In the evening I came little early and I could see that she was attracted towards me, for me it would have not been unusual if nothing like that would have happened last night but because I was mentally occupied because of last night's incident, I found everything related to that.
Anyway once again we slept in the same fashion but that night I was over conscious and could not sleep. I pretended to sleep and truly speaking prayed that nothing should happen. Finally after an hour when my consciousness was about to surrender, I felt her moving, attaining her position next to me and she kissed me on my fore head lightly and spoke in whispering voice after addressing my nickname
"Geetu….tum bahut achhe ho…I wish tum mere husband hote" at that time I was half conscious but her words took me out of it and I could not believe what I heard. I continued pending sleeping and waited for next thing to happen. Ruchi Didi did not touch me after that for next couple of minutes, but I was sure that she was lying beside me, I could feel her presence next to me.
I opened my eyes slowly to see and found her lying on her stomach facing away from me. She was awake, I could easily make out from her bodies gesture, and suddenly he bottom lurched up a bit. I went through strange sensation, I continued staring at her bottom, nothing happened for next one minute but my eyes were wide open looking at her lower half.
Then she slowly turned her face to see me, may be to see I am awake or sleeping, I closed my eyes, she turned back to her previous position, and after few seconds once again her movement started. Ruchi Didi lurched her bottom again and after few seconds again.
I could make out that she was masturbating, her hand was under her crotch, inside the lower she was wearing or must be in her panty and she was fingering her love hole. Ruchi Didi was moving her hips up again and again in short interval but slowly after couple of minutes her movement increased, she started doing her finger fast, and then even faster,
with in next couple of minutes her hips were moving faster, I could see that she was rubbing her love hole on bed with a finger in it. Suddenly she raised her head and kissed pillow several times hurriedly and murmured something which I could not understand completely and just heard my name between the kisses to the pillow then Ruchi Didi's movement seemed going to peak
and within few seconds her body got stiff and she tightened her lovehole, I could easily make out, she was squeezing her hips together as she pressed her crotch on the bed tight. I was watching her without a flick of my eyes and found myself stunned and could not think anything.
She slowly got up and like before I closed my eyes and pretended to sleep, once again she kissed me on my fore head and then on cheek and went back to her place and took her baby in the middle of the bed. I don't know for how long she was awake after that, but surely I was awake for around next one hour
Next morning apparently everything moved smooth; I took my way to work and met her in the morning while having breakfast, as she was just awake at that time. Throughout the way I was busy in my work but something was pinching me hard about last night's incident.
Truly speaking at my end I too have fantasized Ruchi Didi several times while masturbating before marriage but I was not expecting this from her and that is after her marriage. Certainly something was wrong at her end about her marriage that is why she was murmuring that she wish I would have been her husband.
Anyway I spent whole day in uneasy mental state and by the evening I wanted to talk to her about this but after reaching home I did not felt like talking to her, everything was choked in my throat and I could not utter even a single word in that context, and finally I found myself over conscious talking to her, moreover Ruchi Didi was in pleasant mood and I did not wanted to spoil her frame of mind.
She asked me about my plan of Sunday, I ignored making any commitment and finally at the end I was sitting on couch watching late night television which I usually don't do as I have to get up early in the morning. Ruchi Didi also came beside me after resting her baby on bed into sleep and by then she could make out change in me and she asked me and replied herself giving a reason she could think by saying.
"What happened? Why are you so quite, bahut thak gaye kya?" (Are you very tired?), I was watching television and I just moved my head in yes and continued looking at screen. "then go and sleep" Ruchi Didi spoke again, "you go and sleep, I will sleep here" I replied without looking at her.
"what happened….. abhi tak maine to tumhe bahar nahi fenka…. ( till now I have not thrown you out)" she smiled a bit while saying that, "nothing just aise hi…. I want to sleep here" I replied. "tell me…what is the matter" Ruchi Didi asked me again, I looked at her face, she was trying to read my brain, "nothing…. Please…. just leave me alone" I spoke as I could not decide how to handle this matter.
Ruchi Didi got up and went inside without uttering a single word after that. I sat there for few minutes and I was regretting over what I said, she was valuable for me and I could see that she was hurt from my words. I got up and pushed the door of my bedroom lightly and it opened. Even in the dark I could see that Ruchi Didi was awake, she was looking at the door,
at me "I am sorry…" I spoke she got up slowly and cleaned her tears and spoke in soft voice, "tell me….what is the matter" "nothing…" once again I tried avoiding, "don't lie…… I know what you are thinking….. And why you are behaving like this" Ruchi Didi seemed calm from her words "then why are you asking me…..?" I spoke and tried to see her facial expressions in the dark.
She was disappointed, that's what I could guess in the dark. As such there was no word for a minute and then she spoke again, "I am sorry" I came inside slowly and sat down on the corner of the bed and asked her, "now you tell me….. what is the matter?…..is everything alright at your end…..I mean between you and Jiju"
she did not responded to my question for long and then after few more seconds I heard "nahi….nothing is alright between us…..now please go and sleep….. I don't want to discuss it with you" I got up to go, Ruchi Didi stopped me again by saying… "I want to go home…. Please take me to my place on Sunday…" "but…. Jiju will come in next month(after 15-20 days) "
I spoke "haan…but I want to go home…….I cannot live here….please….I will talk to Aunty(my mom) in the morning" Ruchi Didi spoke again, "please don't do this to me…. What is my mistake…. Maine to kuch nahi kiya" I replied "I know…. It's not your mistake…. I go wrong every time….. please leave me alone…. I don't want to discuss it with you"
I came out took my sheet and came back and slept in the room, barrier was broken and now I was keen to know the matter. Her baby was in the middle and Ruchi Didi was laying facing away from me to the wall and I could make out she was awake, and she also knew that I am also lying in the same room.
She turned after sometime on the other side and saw me awake and spoke in a soft voice, "tum soye nahi….abhi tak…. Please so jaao….you have to go to office tomorrow" "I cannot sleep….mujhe neend nahi aayegi poori raat…. Please tell me what is the matter…?" I spoke and asked her again,
"nothing….bass aise hi… thodi si tension hai hamaare beach main… everything will be alright… tum so jaao" Ruchi Didi replied calmly and closed her eyes to pretend sleeping "ye thodi si tension hai….what do you think I am a fool" I replied "yes…. you are a fool" Ruchi Didi spoke and smiled on that while keeping her eyes closed.
"why….? I mean why I am fool?" I asked her again I could see that Ruchi Didi was hiding her feelings behind the smile, "tell me what is wrong at your end and…… how can you do all that" I asked her again "I am sure you will not tell all this to anybody…remember we are best friends" Ruchi Didi spoke again somewhat told me to keep all this to me only,
while keeping her eyes closed "fine, then tell me what is the matter… we are best friends" "please yaar…. let me sleep…. I can't tell you" Ruchi Didi replied in the fashion as if she is tired and do not want to continue this matter. "ok…I will not ask you again… but you will not go from here till Jiju is not back…. just try to be normal"
I spoke and surrendered asking her the matter, "it's really difficult" "what" I asked her, "to behave normal" She replied, "fine then be abnormal…. But you have to stay here as scheduled" I replied, she smiled a bit, by now I could see her face clearly but I could make out she was sad and really very embarrassed over whatever happened.
Throughout night till I was awake I was taking out conclusions but could not guess her problem, and truly speaking in spite of tension I could not stop feeling erotic, and I remained hard in my lower for long in the night. Anyway after that we did not spoke to each other till next evening when I called her and asked her for going out for dinner, Ruchi Didi tried to avoid once but I assured her that I will not ask her anything.
We had good Dinner of her choice and did some shopping and came back and once again I was sitting in living room in front of television, and I could see that Ruchi Didi was bit normal now. She came out after putting her baby in cot when she (baby) was asleep and asked me for coffee.
I said yes to it and we had our coffee silently while watching TV, neither I asked her. nor she said anything about that. Finally Ruchi Didi spoke after around 10 more minutes of television watching, "Actually we (she and her husband) are not in physical contact from more than a year……almost from the second month of my pregnancy…I am really sorry for last night…. Mujhe se galti ho gayi…." I looked at her she was calm.
"what is the matter?" "nothing… I just don't feel like doing with him" Ruchi Didi replied, "reason?" I asked her in one word, "he is not loyal to me…" Finally Ruchi Didi uttered the ultimate problem, "what…how do you know?" I asked her next in bit shocking tone, "I know,….. he is exploiting his female juniors,….. one of my school friend is his junior and he has tried to exploit her as well"
Ruchi Didi spoke and I could see that she was really very sad. "Is there any chance of misunderstanding… I mean?" I spoke and tried to find out the way, "no… he has accepted that…. and he will not change, for him its part of corporate world" Ruchi Didi did not had any doubt about it. "Then what is the solution…."
I asked her, "That's what I am trying to find out…. I cannot divorce him right now…. Main Mummy (her mom was my Aunt) ko koi bhi mental stress nahi dena chaahti" Ruchi Didi replied and then spoke again, "I am sorry for what I did last night…I don't know what I was thinking, tumse itne din baad mili aur I just got carried away" ….."that's all right….I can understand" I replied to comfort her.
After that Ruchi Didi got up and went inside the room, and came back a bit from the door and spoke "please tum bedroom mein hi sona… I know you are not comfortable on couch". I sat there in the living room for long, I don't know what I was thinking at that time, I was surprised and sad at the same time but as such there was nothing I could do in this context except suggesting her, to console the matter with her husband.
Finally I got up and came in the room and took my place. Once again Ruchi Didi was laying sideways facing away from me and I could see her entire body from behind. I was well awake looking at her body, she was laying keeping her one leg bit away from other in sideways posture and I could not stop feeling erotic,
I was getting hard as now I knew that Ruchi Didi is starved for physical love, moreover I knew this as well that last night she was fantasizing me while masturbating and again and again I was recalling whatever she was doing last night. I could feel the excitement rising in my body and over all gesture, and truly speaking, I was losing control on myself and now desire of getting physical with her was rising in me tremendously.
All this was running in my mind may be because having sex with her was somewhat my hidden desire, especially after that kissing incident and I use to fantasize about her while masturbating very frequently at that time. But it was a matter of that time and surely now it was sin for me as I was deeply in love with my wife and like Ruchi Didi I did not had any complaint with my wife and even then I wanted to do it.
I thought about moving ahead and turning her towards me, but I was jammed and could not do. Just then She turned to change the posture and tried to see me if I am still awake. Surly she was sleeping I could feel it from her gesture because she could not see my face and realize that I am awake, like I could see her face and she came closer to see my eyes, whether they are opened or closed and she found them open.
"what happened?" she asked me, I was stunned and could not utter a word, may be because I wanted to do something now, I was collecting courage to go ahead and my heart was beating high and Ruchi Didi could sense, that I am uneasy, that's why she asked again, "what happened, are you alright".
Her face was close to my face as she was looking at my eyes in dark to see I am sleep or awake and for me it was moment to react and I reacted, don't know how I dared to do that, I raised my face and kissed her lips and continue sucking her lips lightly. Ruchi Didi was shocked and she resisted a bit and tried to get away,
I too moved up along with her and tried to continue kissing her and unintentionally I held her arm to stay connected with her. She got up and our kiss broke in few seconds, "what are you doing?" she was sitting on bed and I too got up, "mera mann kar raha thaa….aapko kiss karne ka…. I just did that….bass ho gaya…" I fumbled a bit.
She was looking at me, into my eyes and I too was looking at her, don't know why I was not ashamed of what I did, moreover I don't know from where I got courage do what I did next, holding her wrist I tried to pull her slowly towards me and spoke, "come to me". Ruchi Didi resisted a bit but she did not tried to release her wrist and asked me again,
"what are you doing" she asked me same question but I did not bothered to reply, even I did not knew what I was doing, I continued pulling her and she came closer and once again I kissed her and unknowingly I was holding her from her back to get into comfortable position. I was sucking my sister's lips and for some time she was not reacting to my kiss,
but surly she was not going back and that is why I did not stopped, I could read her body language, mentally, she could not believe that I am kissing her and she was stunned, I could feel this as well that Ruchi Didi too wanted to do this but something was stopping her to react, surly her ethics and She looked into my eyes for a second after breaking the kiss, and then closed her eyes and grabbed me with her arms and hugged me.
Now bars were broken and we were not in our senses, we both were carried away and now there was no way to stop flowing us in emotions, I again kissed her, this time it was a long kiss, and she responded, she opened her mouth and welcomed my tongue and soon her tongue was wandering in my mouth too.
Must say that it was most beautiful kiss of my life, to a person whom I knew from years, but I never thought about her up to this extend. We kissed each other for long and explored each other's mouth thoroughly, and then we stopped and then again started, and then again. I was holding her from her shoulders slowly my hands went to her back, Ruchi Didi was already holding me firm on my back.
I went to her ears and kissed her just below that and she moaned sexily. I knew all delicate points of a female and Ruchi Did was no exception. I don't know when we lied on my side of the bed and I was partially over her, kissing her whole face and neck and sucking her earlobes, I was doing same way like I use to make love to my wife and Ruchi Didi was reacting to my tender love making with intense pleasure moans.
Once Ruchi Didi stopped me from kissing her neck and caressed my hairs while looking into my eyes with love and affection and asked me almost same question, the one she was asking me from the beginning of all this, "what are we doing?" "You can throw me out of the room after this… but let me do it first….."
I replied and once again I dipped myself into her and we started kissing and we kissed wonderfully, just like true lovers and did not realized that when we started taking off each other's cloth while kissing. I could recall from when Ruchi Didi was caressing my bare chest after unbuttoning my shirt completely and I was trying to unhook her bra extending my hand to her back after taking off her Kurta.
I was bit confused and could feel that my hands were trembling a bit and that is why I was failing to taking off her bra. Realizing my condition, Ruchi Didi got up slowly and unhooked her bra and took it off herself and retained her position on bed. Oh.. God I could not believe that, Ruchi Didi my loving sister was topless in front of my eyes and for me that was the thing which I could not forget throughout my life.
I was stunned for a second and just kept on looking at her milky melons, certainly her breasts were gone heavier as compared to what she had before marriage, rather as a whole she had gained a bit as now her arms and thighs were bit fleshier than before and her bottom was bit wider that what she had when she use to live with us.
It was not that I never thought about her in that way, rather as I said earlier in past I have masturbated several times fantasizing her and that is why I could see every gain in her body. Once again I came over and now my lips were brushing her body bit down, where they were earlier and in few seconds I was sucking her breasts like a child and she was moaning in a real pleasure.
I chewed her erect nipples and moved my tongue erotically over them and she trembled a bit and grabbed my tight from my head and pressed me hard to her breast to say that she is enjoying. By now we both were gone deep in lust and none of us thought, that we are cheating our partners,
rather we both were making love as husband and wife do and at my end more than making love to my sister I was observing her reactions to my love making and they were intense, Ruchi Didi was moaning in much better way than my wife and I could see that she was really starved for sexual pleasure.
Gradually I moved down and tugged thread of her Salwar and got up a bit to take it off, Ruchi Didi saw me, into my eyes and then lifted her bottom, so that I can take it off, and I did that. My sister was laying just in panty, my shirt was still in my shoulder and Ruchi Didi tried to take it off by pulling it a bit and I did that,
I was top less still wearing my lower and next Ruchi Didi tried to get up and I allowed her by getting aside, but she took me under her and started making love to me the way I was making to her. I could feel her breasts over my torso and my sister was kissing my face in between of sucking my lips and slowly she too went to my neck and like me she too sucked my earlobes.
I too reacted erotically and realized her hand getting inside my lower and Ruchi Didi loosened my Pajama and took it off from my legs and once again came over me, "I wish tum mere husband hote….I can't live with him…." Ruchi Didi spoke after long, I got up a bit and took her under my body "you just forget everything for sometime….and enjoy this moment…..we will think about it later" I replied while removing her hairs from her face to look into her eyes.
Purposely my hand went down and I tried to take off my sister's Panty and once again Ruchi Didi lifted her bottom. I took it out off from her legs to unclothe my sister completely and without looking down to her feminine body I lifted myself and took out my jockey.
Next moment our naked bodies were tied together and they were inseparable, one of my leg was between my sister's thighs and some part of it was touching her soft love hole, Ruchi Didi was flooding and oozing out her juices like a river, river of love, even Ruchi Didi could feel my erection on her belly.
Once again I sucked her breasts and adore them one by one, chewed her nipples and Ruchi Didi reacted sexily by arching her neck with a intense moan. Friends truly speaking I cannot write that moment in words, the kind of pleasure Ruchi Didi was getting was simply marvelous. I wanted to love her, I wanted to love my sister the way man loves a woman, after all she was my best friend and I was her.
Anyway I took my hand through her thighs to her love opening, as I touched my sister's most delicate part she moaned bit higher and held me tighter, Ruchi Didi's love hole was soaked with her juices. I moved my finger on her love spot to find the exact place where I had to enter, and Ruchi Didi trembled feverishly in intense pleasure, Next moment I felt something on my penis,
it was my Sister's hand, Ruchi Didi was holding my hard Penis and it was a wonderful feeling, she tried to guide me to her opening and I simply followed, and reached to her pleasure hole. I was reached to Ruchi Didi's opening and she was still holding my rod, I looked at her, She too was looking at me, once again our eyes met, and now at my end it was just a matter of simple push,
she was breathing bit heavier, I whispered "I love you Ruchi Didi"…. "I love you too…….Geetu….just fuck me now…. Just think I am Shruti( my wife)" Ruchi Didi replied in humming pleasurable voice and just at that instant I pushed myself inside her, and Ruchi Didi closed her eyes and moaned in pleasure, pleasure of getting loved or you can say pleasure of getting fucked by her brother.
I could feel that her love hole was just like a pool of fluid, and it oozed out her juice as my Penis entered, and I just went deep inside my sister so easily. Once again I was looking at her facial expressions while caressing her hairs and stroking in and out of her gently and Ruchi Didi was enjoying every second and my pleasure was beyond any imagination, I was making love to my first love.
I was kissing her neck and loving her milky breasts in between while vibrating in and out of her pleasure hole and my all these acts was enhancing her pleasure to get intimate with her younger brother. Slowly I increased my pace and her moans got intense, Ruchi Didi grabbed me between her arms bit tighter and slowly wrapped her thighs around my waist.
Keeping my eyes wide open I was looking at her face, and listening to her moans of pleasure, just then Ruchi Didi opened her eyes and spoke while looking at me, "Fuck me Geetu…fuck me….like this" Her words took me beyond my control and suddenly I felt that I will not last for long, and my pace got higher,
Ruchi Didi sensed my condition extending her hands she held my hips started moving bit up and down in rhythm, I could see that along with me, even my sister was reaching to her climax, and in just few seconds, I buried myself deep inside her, heat erupted from Ruchi Didi's body as well and she shivered erotically while reaching to her orgasm with a loud moan.
I too squeezed my hips at the same time and felt myself releasing flood of juices deep inside my sister. We both were exhausted and as I regained, I saw Ruchi Didi was still breathing heavy, her eyes were still closed and she was holding me firm, I don't know what was she feeling but I was feeling somewhat honored, that I have made my loving sister feel good.
Anyway Ruchi Didi also regained and got up to go to toilet after wearing her clothes, I too used the toilet and came back to room and no one uttered a single word about whatever happened just now. I lied down on my side and after a minute Ruchi Didi came in my arm and tried to sleep.
I tried to talk to her but she stopped me by saying, "please…. Don't discuss anything right now…….we will talk about this tomorrow" I was awake for long, so was she, I could feel it as my arm was her pillow. Finally we slept and when I got up Ruchi Didi was sleeping on her side and her baby was in the middle, I could recall when she got up and went to the other side in the mid night.
Once again we met when I was having my breakfast when she just woke up and came out of bedroom. Our eyes met while wishing each other good morning and then I moved out to my way to my work place. Truly speaking I was not at all feeling guilty, may be because it was Ruchi Didi because of whom I cheated my wife, if she would have someone else then certainly I would have died in shame.
Anyway throughout day at work I was thinking that what will I say to her, rather how will I start the conversation, and once again even after preparing myself for long I could not utter anything in that context. Finally once again we were sitting in living room and she made coffee without even asking me, I accepted the mug and finally Ruchi Didi uttered,
"let's talk about it,……. Hmmmm….tell me what do you think about whatever happened last night" "I don't know…. I am just blank aur jo kuch bhi kal raat ko hua, seriously saying it seems like a dream to me, I can't believe maine aapke saath aisa kiya" I replied and spoke whatever I was feeling. "What do you feel over last night's incident" I asked Ruchi Didi next.
Even she was taking all this in a same way like I was taking, and her reply was, "I really don't know what I should feel, guilty or glad; I just know it was beautiful whatever it was, sin or virtue whatever" then she spoke again after a pause, "but I am feeling sorry for Shruti(my wife)… you cheated her because of me" I passed her a casual smile, and just said, "that's ok…I will not tell her all this"
Ruchi Didi also smiled on my tiny joke and got up and went inside. After around half an hour or may be more I also got up and came in bedroom, assuming that she will be asleep, but I was wrong, Ruchi Didi was facing away from door and as she felt that I am lying on my side she tuned and asked me if she can come in my arms by saying,
"I want to sleep in your arm, can I come" I just moved my head in yes and Ruchi Didi came in. I could see that she was not sleepy and bit uncomfortable, more over I could feel that she was waiting for me to do something, truly speaking I wanted to hold myself for going ahead again but I could not as a Man once again I lost control over myself and I kissed her while turning her to my comfort and once again we started and finally ended after comforting each other sexually.
Remaining days passed like this only, Ruchi Didi took security measures to avoid Pregnancy and I pleased my Ruchi Didi almost every night without any fear and guilt. Rather I must tell you that after couple of nights Ruchi Didi asked me if I have done anything weird with my wife, she meant Oral sex from this weird word which I never tried with my wife, but I did that with my loving sister,
I sucked Ruchi Didi's love hole for a while and then she pleased me by sucking my penis for few minutes. Other than that we discussed her problem and finally after reaching home, after living with her husband for some time she told me that she has spoke to her husband and matter has been discussed in detail between them.
Soon after that Ruchi Didi started having sex with her husband because; Jiju has promised Ruchi Didi that he will not do all that again, exploiting her juniors and all. After this incident she did not stayed with us like this and truly speaking if somehow such possibility will come again, I would love to get intimate with Ruchi Didi again, after all she is my first love.