Hi I am Arun. I'm 24 years old and I'm here to share with you my long waited sex experience with my boss's juicy wife, Lakshmi. She is 35 years old, sweet looking face, fair complexion and about 5'6″. I have been working in this office for about 10 months now and I saw her for the very first time in the very first month at office. She greeted me saying "Hello" and went inside. I also wished her back and got back to work.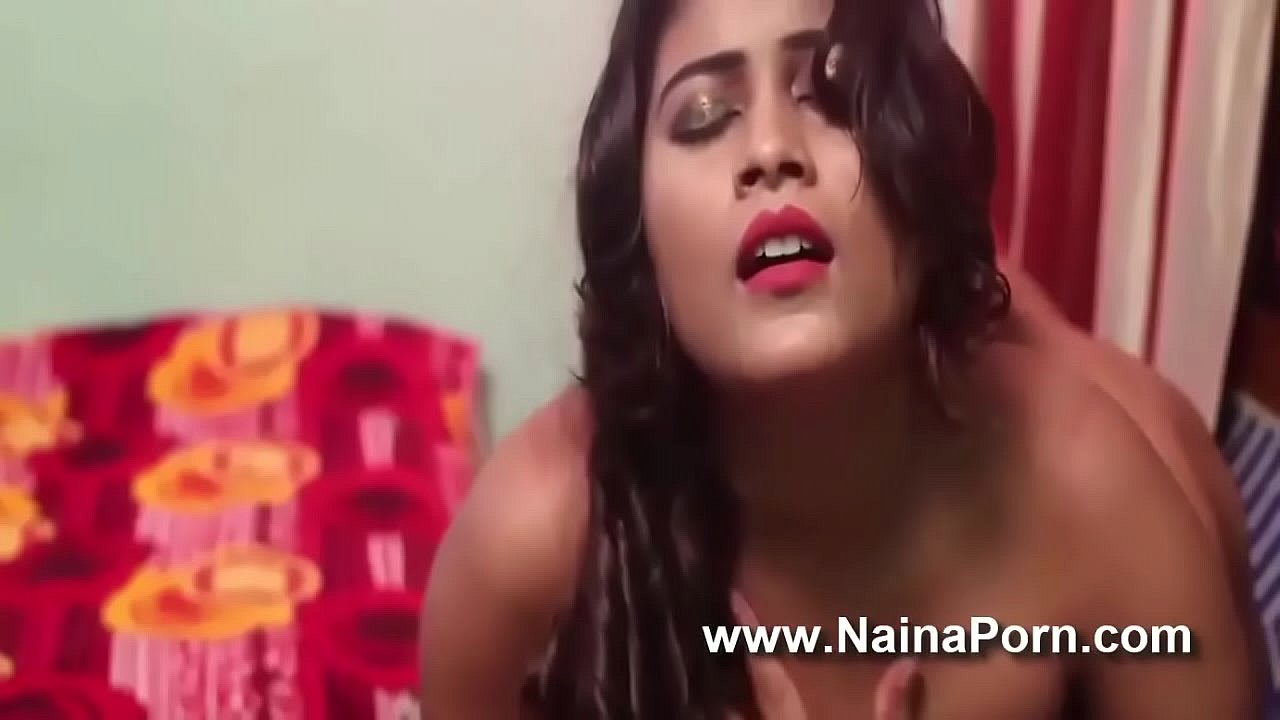 She used to visit our office very often and the office set up is such that its just besides my boss's house. Its in fact 2 buildings inside the same compound where one of it is used as office by my boss. Its a small partnership firm and there were only 3 employees, me and 2 of my colleagues working under my boss. She often used to enter our office and sit in my boss's cabin and chat with him. As I kept seeing her in the office every now and then, I started looking at her. She has very good arms, a bit chubby, and quite big breasts as I have seen it bulging over her tops.
I was looking at her from September 2013 but had no response from her as every time she just used to say Hi and move on. On the night of 31st December 2013, there was a big new year party at office. Many of our clients were present and Lakshmi was also there in the party. Everyone were having a bash with drink after drink and my boss was almost completely down as it struck 12 am. Even Lakshmi was floating a bit as she was also drunk. Me and one of my colleague did not drink as we were not used to.
It was well past 12 am and few of the guests were still at the office. I saw her sitting alone in a sofa, half steady. I slowly went and sat besides her. She saw me and asked "You don't drink?" I said "No. I don't" I looked at her top to bottom. She was in a light pink saree and white blouse. I actually get horny seeing women in saree with their body getting exposed here and there. As I was looking at her, she noticed me and asked in a usual drunkard's tone "What are you looking at? U like me?" I felt this is the best time to bring my inner feelings out as she was half down to even react harshly. So I nodded my head saying "Yes. You are beautiful." She immediately stunned me with a question "Do you want to spend your night with me tonight?" I was itching to but felt very nervous and said "Not tonight. Some other day for sure." She smiled and turned away.
My boss was fully down and after sometime as the guests started leaving, I also slowly moved away and went back home. About 3 days later, she visited our office. My boss was not there. I told her that he has gone out and she said "I know. I came to meet you. Can you come out for a minute. I need to ask you something." I got nervous and as I went out, she looked at me from top to bottom and asked "Are you looking at me? I remember what I asked you on the new year's night and you replied you want to sleep with me." I slowly got a bit horny as she was not so serious or angry when she asked me about this.
I felt very shy and my dick started growing big inside my pant. She immediately recognized it and said "Control. You have not answered me but still I have understood what your answer is." She smiled at me with a spark of stare on her eyes and said "Well, I like you too but you need to wait. With your office situated right next to our house, its not that easy." I slowly nodded my head saying "okay."
I waited for about 2.5 months and finally on 11th March 2013, my boss went out of station for a business visit for 2 days. He was due to return on March 12th evening. He had asked me to complete a task and send a report to him late on 11th night or before working hours on 12th which he wanted to present to the client on 12th morning. So I had to stay back at the office and both my colleagues left the office around 7pm.
It was about 8:30pm when Lakshmi came in to see if all of us have left so that she could lock the office door and found me all alone inside. She immediately asked me "Ohh you have not yet left?" I said "I need to complete this before tonight and send to boss. Looks like it"ll take another 3 hours and I think I need to sleep here tonight and leave only in the morning." She was standing besides me for sometime and the said "Ok fine" and left.
In the first floor of the office premises, there is a guest room with all cots and other facilities to spend the night which is specifically built for us for these day when there would be late night work. I informed my home that I will coming home only late in the morning. It took me another 2 to 2.5 hours to complete the work and I sent the report at around 11:20pm.
As the mail was under process to be sent, Lakshmi called me and asked "What is your plan? Going home or staying back?" I said "I'm going to stay back at office and leave only in the morning." She then asked me "Is your work over? Have you sent your report to your boss?" I said "Yes. The mail is going. I'm going to sleep in another 10 minutes." She immediately said "Wait. I'll come there in another 10-15 minutes. Refresh yourself and be ready." She said "I will ensure that my 7 year old son and my in laws are fast asleep before I move from one building to the other."
I was seriously excited and I immediately rushed upstairs, without even shutting down my system, opened the cupboard and luckily found a towel inside. I had a quick shower, wrapped myself in the towel and was waiting for her. Within a few minutes, she knocked at the door and as I opened I was delighted to see her in a black t-shirt top with a caption over her boobs "Real Women Eat Meat" and a red three-fourth pant. She brought 2 tins of ber and asked "You want now?" I said "I don't drink but.. aah anyways not now." She smiled and kept the tins on the table besides the bed.
As she turned, I could not control myself and immediately caught her neck and kissed her. As I sucked her lips, I instantly felt a bit soar and smelly and asked "Are you drunk?" She said "Yeah, just a tin beer." But I liked that soar taste on her lips and once again sucked her lips and slowly as she opened her mouth, I dipped my tongue into her mouth and had to engulf a lot of her saliva that just flowed out of her mouth.
She then pushed me on the bed and slowly untied my towel and opened it. My dick was already hard and big and she was a bit shocked by its thickness as she immediately said seeing it "Yaiks.. Its too thick. How long is this?" I said "Its 5.5″ long and 2.5″ thick." She said "Ohh my husband's is almost of the same size but your's is much thicker. I hope it does'nt tear my pussy." and laughed. I then got up, sat down and pulled her t-shirt up as she gleefully responded by raising her arms up and I removed her t-shirt. As I removed her t-shirt, her two mangoes were right in front of my face. I was thrilled she had no bra inside. I straight away caught her boobs and sucked one into my mouth. She held my head breathing harder. After sucking her brests, in a few seconds, I slowly got down her body. There was a bit of fat around her waist and I loved that.
I held her waist tight and kissed her belly sensually, licked her belly button as she moaned mmmmm hhhaaa. Her beely button was a bit soar and I liked the way it tasted as I dipped my tongue deep and licked her button inside and slowly went up, getting on my knees, kissing her belly, her breasts, her neck and as I got up, she wagged her tongue over my lips and I sucked her tongue into my mouth, hugging her tightly. I slowly rubbed her back and the taste of her tongue was seriously delicious. I had never drunk before but was really excited with the beer sensation I got from her mouth.
She then pushed me on the bed, sat over my belly,grabbed both my hands, bent down and kissed me in a sloppy manner making my mouth wet all over. I slowly pulled my hands out of her clutch and slowly got up sucking her lips, ruubing my lips on her cheeks, jaws, neck and slowly grabbed her pant and pulled the elastic down. As I slowly pulled her pant down, she slided down from my waist, sat on the bed with both her legs spread on either side of me. I then lifted her legs, placed it on my shoulders and removed her pant. She was completely hot as her panty was also red with the top portion being a bit transparent. I really got horny seeing her panty.
Her thighs were so soft and chubby and before dropping her legs from my shoulders, I grabbed it and sucked and engulfed her thighs into my mouth. I went down kissing her thighs and put my fingers on her pussy over her panty. I slowly moved her panty aside and was totally surprised to see that a 37 year old woman's pussy being thoroughly shaved without a hair spot around it. I slowly put my finger inside her panty and as I started to rub her pussy lips, she once again raised her legs over my shoulders and I smoothly pulled her panty up and removed it getting her fully nude.
Lakshmi got up on her knees and also pulled me up. I was a bit nervous and she recognized it and said "Feel free. I'm yours and you are mine tonight." I slowly rolled my palms around her waist and slowly grabbed her fleshy buttocks and she wrapped her arms around my neck and rolled her tongue over my lips. I just opened my mouth, sucked her soar tongue into my mouth and slowly went down on the bed and she was sat over my waist with her tongue inside my mouth.
She was a very passionate kisser as she never tried to remove her tongue from my mouth but kept injecting her tongue deep and deep into my mouth wagging her tongue against mine. We slowly rolled over and as I got on top, I had my legs between her's and immediately started hitting my dick around her pussy, rubbing my dick over her inner thighs. In seconds, my dick got stuck on her pussy mouth. I chucked it inside her cunt and she immediately gasped mmm and for the first time after a long long kiss removed her tongue from my mouth, spreading her armswide on either sides of the bed.
I had my arms locked between her upper back and the bed. I slowly removed it, pressed my thumb over her underarms, raised my upper body a bit and started to fuck her by moving my dick back and forth inside her pussy. She started to moan softly aaaahh mmmmhh mmmm hhaaaa. Her underarms were so soft and smooth as both her armpits and her pussy were very closely shaved. I literally loved her body. I pressed her underarms harder and increased my speed by moving my dick inside her cunt a bit faster. Her pussy was a bit gripping and it was electric as my dick rubbed the inner walls of her pussy.
She suddenly stopped me and said "Hhaaa hhhaa wait wait. To the extent possible, try not to ejaculate inside me. If you could not control it or remove your dick out in time, not an issue, I still have contraceptive pills." I said, "Ok." And told to myself, when you have contraceptive pills, why would I removed my dick. I would better fill your cunt with my cream. And started to fuck her once again. I slowly penetrated my dick deep into her pussy and had it fully dipped inside her cunt with my waist locked against her waist. As I jammed my waist against her waist she gasped loudly aaaaaahhh ouch shit.
Cheating wife sex stories
I suddenly felt I want to crush her pussy. I removed my dick haf way out and chucked it hard inside her pussy. It was seriously electric. I continued fucking her deep hard and fast as she screamed loud hhhhaaaaa ssssss aaaaaahhhhhhhaaaaa mmmhhmhhhmmm. She raised her arms and grabbed my shoulders and kept screaming aaaaahhhaaahhh hhhhaaaaa with her eyes tightly closed. Both of us were for sure excited with the intercourse.
We slowly started getting wet and moist as there were large visible spots of sweat over her body and I could also feel the sweat over her underarms as my thumb was losing grip and slipped a bit. I slowly removed my thumb from her armpits and moved my palms underneath the back of her shoulder and slowly went down sleeping over her as she also wrapped her arms over me.
I kissed her cheeks, rubbed my lips over her jaw and kept crushing her pussy with my waist literally hitting her thighs pat pat pat. She kept moaning continuously mmmmm mmmmm aaahhh hhaaaa with her eyes tightly closed. Suddenly, I felt some severe tickling inside my dick and I immediately realized my semen gushing out of my dick. This time I started to scream aaaahhhhh hhhhhhhooooo sssssss hhooaaaaa as I literally splashed my semen inside her cunt. I felt the semen splashing in several spells and I could not control my excitement and just screamed out and creamed inside her.
After ejaculating inside her, I slowly rested my head on her shoulders. I felt my dick getting soft and it slowly oozed out of Lakshmi's pussy. In a few seconds, I raised my head breathing heavily and looked at her. She rubbed my cheeks and slowly raised her head a bit, kissed my forehead and asked me "How do you feel now?". I could not explain my deep emotions and just nodded my head saying "I'm fine." I was breathing very heavily after the ejaculation. I then slowly slided down her body and both of us sat on the bed with legs flat on the bed resting our backs on the back rest of the bed.
Both of us were breathing hard. In a few seconds, she asked me " Is this your first sex?" I again nodded my head and said "Yes." She gave a surprised look and said "But the way you went about, it did not seem to be." I then told her "I have seen a lot of videos. But having sex, this is the first time. Also, the extent to which I have seen sex videos, I understood that if the woman with you is so passionate, it requires only a minimum effort from you as things happens automatically. The only thing is to be open to whatever the woman does, you can enjoy the sex thoroughly as I did for the last hour or so."
Cheating wife sex stories
She was totally surprised hearing me as both her eyebrows raised instantly and she said "Oh is that the case? So you say that you enjoyed the fruits of my labour." I immediately said "See I fucked you for a long time. What I meant was even after being 13 years elder than me, the level of passion you showed in sleeping with me made me enjoy our intercourse thoroughly." She gave a smiling stare at me, rubbed my thighs and slowly moved her palms over my soft and wet dick, grabbed my dick and started to shake my dick slowly and said "Do you know? I have a fantasy of sleeping with young boys. I really love taking young dicks inside me and you are the only one or may be the first for now to have reached my bedroom." Saying that she again slowly came closer wagging her tongue over my lips and started to lick my lips and continued to shake my dick on the other hand.
Cheating wife sex stories
As she kissed me, I recollected the beer she had brought and felt like really having one. I loved the taste of that beer on her lips and tongue. I immediately stopped her and asked, "Can we have beer now?" She sucked my upper lip and said "I'll drink later. If you want, go ahead, have it." I took a tin and as I opened it, the foam just gushed up and I just gulped it before it drips on the bed. I the slowly offered her a sip and said "Have a sip."
I rolled my hand around her shoulders and as she held my hand, I poured some beer into her mouth.
As I poured beer into her mouth, I got a naughty thought to drink beer from her mouth. I felt a bit shy to ask her but then with some hesitation asked "Ahh.. I want to drink this from your mouth." She again gave a starring smile and said "You first said you don't even drink and now you want to drink it from my mouth? Hmmm.. This is why I love young guys. You people come up with some naughty stuff like this. Pour it into my mouth." She took some beer into her mouth and by still holding my dick firmly, she got up on her knees, asked me to open my mouth, placed heron my teeth and pissed the beer into my mouth in spells of few drops. I felt it the same way I ejaculated inside her cunt sometime back splashing my semen in spells. As I swallowed the beer from her mouth, I felt it really hot as it went down my throat. Boy, I got really excited drinking it that way.
She never dropped my dick from her hands. She then continued to shake it faster and in few seconds my dick grew big and hard in her hands. As it was becoming harder, I felt like peeing and in fact I wanted to pee but before I could get up, she got up on her knees, covered me with both her legs on either side of me and started to slowly rub my hard and thick dick on her wet pussy lips. I then decided to pee later and grabbed her sweaty waist as she kept rubbing the inner flesh of my dick over her pussy lips. I was sitting on the bed with my legs flat on the bed and my back rested on the back rest of the bed.
Cheating wife sex stories
She placed one of her arm on my shoulder and slowly dipped my dick into her pussy. It was seriously hot and was also a bit sticky as almost half my dick penetrated inside. She came down slowly penetrating my dick deep inside her cunt. As my dick went in deep she took her hand off my dick and wrapped her arms over my shoulders and I tightly hugged her around her waist. She slowly kept coming down and sat on my lower waist with my dick entirely inside her pussy. This time she seemed to be enjoying it silently as she never moaned having my dick inside her except for a few gasps aahh mmm ahhh.
She then firmly pressed her buttocks on my thighs and rotated her waist making my dick rub rough and hard against the inner flesh of her pussy. I felt some serious tickling sensation on my dick as it kept rubbing against her flesh inside her pussy and I hugged her tight and rolled my lips over her shoulders, her neck her jaw and as I went up, she was ready with her tongue once again waging over my lips. This time I engulfed her tongue into my mouth. The tickling sensation got really severe as she literally grinded my dick my rolling her buttocks over my waist, pressing her buttocks tightly on my waist. Every time I kissed her or sucked her tongue the soar taste and the smell of beer just kept stimulating my emotions to get more rough and erotic with her.
We were so tightly fixed to each other that we started sweating heavily with visible pearls of sweat all over our bodies. With all the heat and moisture around, I started feeling dirty and wanted to get seriously rough. I slowly put my hands underneath her buttocks, lifted her a bit and slowly moved on top of her by making her lie down on bed with me sleeping over her. She was reluctant to remove her tongue from my mouth. With the tight kiss on one hand, I started to fuck her by slowly pulling my dick out a bit and jamming it in once again as she yelled with her tongue still inside my mouth, mmmmmmhhhh. Her wet and moist body was so tempting and fun to sleep on.
She was so addicted to kissing but I loved that long and deep kiss with her. Unlike the first time,her pussy was also very sticky inside that it made a lot of hichkich sound as I dragged back and penetrated my dick into her pussy. As I tried to increase my speed, in no time, I felt immense pleasure from inside my dick as my semen gushed out once again. I literally felt so light and it was like as if I'm floating in air. I could not control my emotions and removed my mouth from her tongue raised my upper body and screamed out aaaaahhhhhh hhhhhhhaaaaaaaa ssssssssss hhhhhhoo as I literally creamed her pussy with my semen, pressing her boobs really hard and felt my body moving like waves.
As I dropped my last drop of semen inside her, I felt completely exhausted and slowly fell besides her removing my dick from her pussy with my head over her shoulders and one of my arms over her belly. I could not open my eyes or say a word but was able to very well sense whatever was happening around me. Even the bed was so wet, in fact drenched with our sweat.
Cheating wife sex stories
After taking my breath for a very long time, I slowly opened my eyes and looked for Lakshmi. She was sleeping besides me looking at me with my head still over her shoulders. I was exhausted but my goodness, she never feels tired of kissing. She turned towards me, gently sucked my lips and asked "How do you feel now?" I was speechless. I smiled and just dragged her close to me and hugged her tightly. She then said "You do it very well. Its in fact hard to believe that this is your first time." I sarcastically replied "Second time. I have had sex twice now." She laughed and said "Ya then the second shot looked to have some prior experience and laughed again."
I just turned and saw what the time was. The wall clock showed 2:35am. Never knew how long I was almost unconscious after the second ejaculation. Both of us slowly got up and sat on the bed. She then asked me "What next? Shall I go back home? I need to be there before 5:30am. That is when my mother in law wakes up." I immediately responded saying "Still almost 3 hours left. Lets spend some more time together." She said "I don't mind. But you look too tired. Do you think you can have another dip inside me?" I also felt a bit exhausted and tired.
I thought for a while and suddenly it struck me that I wanted to fuck her asshole. I then told her "I feel I can have one more shot. Aah.. Can you turn and sit on your knees with your head down on the bed. Aahh.. you know what I mean. I just want to fuck your asshole." She got really tensed and asked "What? You mean anal sex? No way. I have never done that even with my husband and I am not doing it with you tonight." I was so desperate to fuck her asshole. I got close to her, rubbed her thighs, slowly moving my palms over her buttocks, asked her "Ok just show your asshole. We will see what can be done. I guarantee you, I won't hurt you for sure."
Cheating wife sex stories
I kept smiling at her and she thought for a while starring at the bed and finally agreed to show her asshole to me. She said "Ok, but careful. I should not end up in problems because of this." I agreed. She then slowly turned, sat on her knees, bending her upper body down with her head down on the bed. Her buttocks was a bit fleshy. I grabbed her buttocks and as I slowly spread them aside, I was seriously excited to see her tiny little asshole. It was just a small black dot with a number of lines moving inwards and joining at a centre point. Her anus was a seriously hairy. Immediately on seeing it, my dick just blew up bigger and harder and it looked seriously impossible to fuck her asshole as my dick was seriously thick. But I was too tempted to fuck her asshole. So, I slowly rubbed my thumb over her asshole and dragged one side down and saw a very small hole opening up. I then pressed my other thumb on top and stretched her asshole. I then dipped my forefinger inside her asshole and man, it was a seriously tight and sticky hole.
Just as my finger went in upto my nails she shouted aaahh, aahhh and said "Its paining. I have never had anal sex and I'm too scared to do this." I told her "Relax. This is first time for me too and we'll do it as slowly as possible.." I the dipped my finger deeper. Her asshole was so gripping. I felt my finger stuck just after about one-fourth of it went in but actually it was slowly sliding in without even I feeling it going in. Lakshmi kept moaning aaaahhhhh aaaahhhh mmmmmm paahhhh. As my fore finger was three-fourths in, I now slowly pressed my middle finger on her asshole opening. I pressed the flesh inside her asshole and slowly tried to dip my middle finger also in.
She was really nervous. She was sweating very heavily with her sweat just running down her buttocks down her thighs. I was also sweating heavily and I felt really hot from within. I told her, "Just be patient on this. If I could dip my middle finger also inside your asshole, I'm pretty sure we can have anal sex." She breathed heavy and whispered "Ok. Don't tell me what you are doing. I'm really scared." I then pressed her inner flesh down and slowly tried to dip my middle finger inside. I could initially penetrate but then, I also stretched her asshole from outside by pressing my thumb just over her asshole and dragged it up.
I then managed to put my middle finger in in a bit. As it just crept in, she screamed loud and shouted "I feel like you are tearing my asshole. Do you still want to do this? We can better have a normal shot instead of this." But I was seriously tempted to fuck her asshole and for no reason was ready to give up after doing so much and told her "I'm almost there babe. Just bear for few seconds." And as my middle finger slowly penetrated deep, she just closed her mouth and kept moaning loud mmmmmm mmmmmm mmm. I managed to dip three-fourth of both my fingers inside her asshole.
I could not control my anxiety anymore and decided to fuck her. I slowly stepped around her with my feet just before her knees with my dick between her buttocks. I wanted to dip my dick inside her asshole immediately after removing my fingers from it as I did not want the hole to close and make it difficult for my dick to penetrate. I placed my dick over her asshole hitting my fingers. I slowly pulled my fingers up. It made a lot of hichkich sound and she kept yelling with her mouth closed mmmm mmmmm mmmm. As my fingers were almost out I wrapped my one arm around her belly and the moment I took my fingers out, I managed to get the mouth of my dick stuck into her asshole.
Cheating wife sex stories
I then held her buttocks with one hand and wrapped her belly with the other hand and slowly pushed my dick inside.The upper portion of my dick slowly got through inside her asshole and boy her buttocks were really slippery as it was literally drenched in sweat. I noticed my fingers. It were so dirty with some black sticky substance all over my fingers. But I never bothered and slowly grabbed her inner thighs and pushed my dick hard inside her asshole. I managed to dip my dick almost half into her asshole and felt it was paining her as she grabbed the bed spread tight with one hand and her mouth closed with the other hand moaned with a heavy voice mmmmhhhh mmmhhhh mmmhhhhh.
It was seriously electric as the inner walls of her asshole was so gripping, sticky and also a bit wet. I wrapped both my hands around her belly and with my face right over her sweat ridden back body, chucked my dick deeper into her asshole. With about 2 or 3 pushes, I felt my dick almost fully inside her asshole. I just loved that feeling of being inside her be it her pussy or asshole. I wanted to fuck her the same way I fucked her pussy and I slowly pulled my dick up a bit and chucked it in again. I then started to fuck her my moving my dick slowly up and down inside her asshole. I felt difficult to fuck her roughly as it was so sticky and I was not able to move my dick as freely as I did inside her pussy.
I kept fucking her to a very small level managed to increase my speed. I felt after quite a few pushes, she settled down a bit. However, she had her mouth closed and was slowly murmuring mmh hhhmmm hhmmm mmhhh. I was not sure if she started to enjoy it or was totally drained and hence went a bit silent. As I kept drilling her asshole, I felt that thrilling moment for the third time in one night as my dick just vibrated violently inside her asshole literally pouring my semen inside her asshole.
I felt like I was in seventh heaven as I filled her asshole with my white cream. I just sat over her buttocks and grabbed her boobs from behind. Here knees slowly slided down the bed and she slept flat on the bed and I went down along with her and was sleeping right over her with my dick still inside her asshole. I felt my dick getting soft and small again but somehow about one-fourth of my dick remained inside her asshole. I felt that she was literally drained as I saw her breathing very heavily and did not even lift her head up.
Cheating wife sex stories
I was really excited from inside after discharging my semen thrice inside her one after the other. But I also felt too tired to move a limb after that and slept over her back with my dick partly inside her asshole, resting my head on her back shoulders. After sometime, I felt being rolled over and as I tried and opened my eyes I saw Lakshmi getting up, gently pushing me aside on the bed and with one leg up in the air, she was rubbing her asshole. I also slowly got up and asked her "How do you feel now? Is it paining?" She gave a tired look and said"Yeah its paining a bit. You made a whole or yeah you widened it with the anal sex. Hope this gets normal quickly." I said "Even now there is nothing abnormal. I have read and seen anal sex. It pains initially that too for the first time and it just calms down." She nodded her head and said "Yeah I have also heard of it and hope it is the same for me."
She saw the time and it was just a minute to strike 5am. She immediately said "Ohh its almost 5am. I'm leaving. I'll slowly get into my bedroom before my mother in law wakes up. You too start in another 10-15 minutes so that no-one sees either me or you." I felt too tired but still accepted what she said. She got up and as she stepped down on the floor she immediately felt pain in her anus once again and shouted happa aaahhh ssss her knees bent and grabbed the bed. I immediately got up, held her waist and slowly made her sit on the bed.
She asked me "Can you help me wear my dress." I got excited and said "Sure." She then said "Give the t-shirt to me. I'll wear it and also I'm not going to wear my panty. I'll just put it into my pant pocket. Just help me out with my pant." I gave her the t-shirt and as she wore it, I took the pant, she raised her legs pointing it at me and I inserted her feet into it and pulled it upto her thighs. She then slowly got up, held my shoulder with one hand and raised her pant over her waist. She then turned at me and with a tired smile kissed me for the last time. That was a very soft kiss as she just stuck her lips over mine and gently sucked both my upper and lower lips once.
She then said "Bye. Take care." and as she was about to leave, she took the second beer tin, had about 3 sips and gave the balance to me saying "Finish it off or throw it somewhere on your way back home. Bye.", slowly walked till the entrance, turned back and said "I'm tell people at home that I'm having back pain hoping that this will get alright soon." I just wanted to make her feel safe and said "It'll surely become normal soon. Just be relaxed." She again smiled with a tired looking face and said "Bye." and left.
Cheating wife sex stories
I sat for a few minutes thinking of what happened in the last 5-6 hours over the night, smiling all alone, drank the balance beer in the tin, dropped both empty tins into my bag and quickly freshened up, wore my dress and silently came out, pushed my bike past 2-3 buildings and then started and drove back home. I reached home at about 6am and went straight into my bedroom, closed the door, set alarm at 8:30am, not to get up for office but got up, called my boss and took a day's leave claiming that I had fever and slept off.
I got only around 2:30pm and immediately messaged Lakshmi asking "How do you feel now." She replied "Still paining a bit but most importantly, people at home have believed that I'm having only back pain." I replied "Great. Hey thanks a lot for the entire night. Not in excitement, but seriously had the best night in my life." and she immediately responded saying "I loved your dick inside me as I have always longed for young and vibrant dicks inside me. In addition, I'm excited when you say you enjoyed the affair thoroughly inspite of having to sleep with a woman 14 years elder to you."
I wanted to let her know my fantasy and said "Hey I enjoyed it thoroughly because our requirements matched 10 on 10, that is, sex with middle aged women is my fantasy." She then responded "Ohh wow really? But what do you mean by middle aged women?" I replied "Women of the age group of 30-40. I feel women of this age group, just like you are, are more fleshy and juicy than teenage or young girls. I mean, broad and fleshy arms, larger boobs and again fleshy thighs and additionally in your case you had a very neatly shaved pussy and underarms even at this age. I loved each and every second on bed with you last night."
Cheating wife sex stories
She then replied "Aaw.. So that is why you were looking at me on the new year's night. So in that case we need to meet up quite often from now whenever we get time like this as your sexual fantasies exactly match with mine." I immediately responded saying "Yup very much. I'm ready. Each and every night we get and opportunity like this we need to fulfill our fantasies." She finally replied "Sure. I'll be waiting for the next time. Hey lastly just delete all my messages from inbox and all your messages from sent items right now so that this remains just between us. We'll hopefully meet very soon. Bye." I sent my last message saying "Yup my waiting for the next intercourse with you has already started. See you soon (in bedroom). Bye. Take care." and immediately deleted both her messages and mine from my mobile.