Hi I'm Radhika from Kerala, 30 years old married woman, with chubby body. My husband's name is Vishal and I have a 6 year old daughter (Ritu). My husband was a good looking guy with handsome looks. He is working in a private software company. I'm working as a teacher in high school in the city. We are living in a 10-storeyed housing complex in the middle of the city.
After our daughter was born I became much sexier than before. My husband always liked to admire my beautiful curvy hips, big breasts and big ass. He was sexually addicted to me like a man addicted to alcohol. We did sex on almost every nights. One day my husband got transfer notice to Bangalore, he was so sad about his transfer.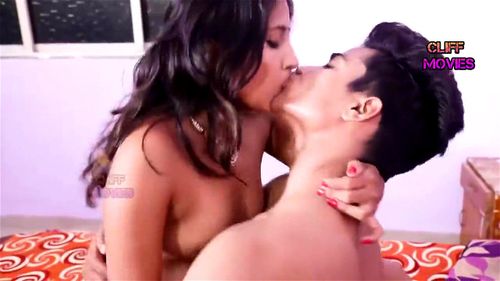 He said that he don't really wanna go and he will miss me and my sexy body. But I said it's for our own future, if you don't go how are we supposed to live. Somehow I made him to go to Bangalore. But before going he promised me that he will come home once in a week.
After he was gone, for the first few days I started to feel loneliness but after he came home in the first week it was like he was really in horny mood. When he came I made him some spicy Kerala style chicken curry and chappathi. Vishal, Ritu and me sit together and had a good dinner at night. I sent Ritu to bed for sleep since she started to feel sleepy.
Anal sex stories
After confirming that Ritu is sleeping I went to couch, sat beside Vishal. I was in tight low neck chudidar top and leggings. He was rubbing his palm on my right thigh over the leggings. I took his palm and placed it on my right breast. He grabbed my breast with great pressure. I moaned, "zzzzzz aaaahhh".
When I made the moaning sound he became aroused, he grabbed me by hands and made me to sit on his lap facing him. I gave one kiss on his cheek then looked into his eyes. Then one kiss on his lips and again looked into his eyes. This made him crazy and he removed my top and I myself removed my leggings. Then I again sit on his lap facing him in my bra.
He removed my bra too. Then we started to lock our lips together and did it for few minutes. He put me on the couch and he kneel down and started to lick my pussy. While he was licking my pussy which gave me so much pleasure like something was flowing from my vagina to my heart. I was massaging my boobs while he was sucking all my juice out of my pussy.
Anal sex stories
Then he stood before me and removed his shirt and shook his head as a sign of calling me towards him. I understood what he wanted, went to him and kneel down before him and pull down his underwear and shorts. And took his tool in my hand and shook it back and forth. Then I gave a small touch on its tip with my tongue. I put his tool into my mouth to lubricate it with my saliva.
Suddenly he hold my head with my hair. Then he pushed his tool into my mouth few times. I grabbed his chest to control my breathing. Then all of a sudden he ejaculated inside my mouth. I drank all his hot salty white juice. After ejaculation he became exhausted and sleepy. Vishal went to our bed to sleep.
I took our dresses and went to the bedroom and put the clothes on the floor and when I looked he was all ready to sleep. I started to feel doubts. He is not the Vishal who used to satisfy me. He used to ejaculate 4 to 5 times when having sex with me and make me to have my orgasms several times.
But now I completely felt unsatisfied and went to bed over him with my legs apart on either side of him. Then I started to kiss him but he pushed me away. I asked, "What is wrong with you?". He said, "Nothing just go to sleep". I slept beside him thinking of what happened to my old Vishal. Now he is completely changed and don't want me anymore.
I fell asleep as I was thinking about his change in behaviour. In the middle of the night I woke up hearing the sound of someone talking. I searched for Vishal and he is not on bed. I went to the balcony of our apartment following his sound. I didn't switch on the lights because it can alert him and I wanted to know who is he talking to.
Anal sex stories
I hid behind the wall to hear everything, he was talking to someone on the mobile. I tried to concentrate on the sound from mobile, oh my god, its the sound of a teen girl. I went back to the bed and slept so that when he comes back, he shouldn't doubt me.
Next day I woke up. I looked for Vishal but he wasn't on the bed. It was around 5:30 in the morning. He was in the kitchen making me coffee. Also he begged me to forgive him for previous nights rude behaviour. Then I asked him about the night's phone conversation. He said that it was his boss. I asked his name. He told me his boss name and it was a male name.
Now I know he have some affair with a girl. After coffee and breakfast he was going to bath. He asked me to join him in the shower. Even though I know he was in relation with another girl I couldn't live wiithout having sex with him. He removed his dress and went to shower. Ritu was watching cartoon in TV. So I thought it would be the nice time for a nice fuck.
Anal sex stories
I went with him into the shower. Vishal turned me around and held me against the bathroom wall. My boobs were jamming on to the wall while he was groping his tool into my ass crack. We were under the shower while he was doing that. Then he slowly inserted his penis into my vagina and started fucking me. 'aaaahh aaaahhh aammmaaahhh', there were the sounds came out of my mouth.
He screwed his tool into my hole so harder and faster. Then he held me against him by holding his palm on my navel which gave me more arousal. He started to grab on my navel with his fingers while making each stroke into my vagina. He took out his tool and made me to suck it. I put his penis completely into my mouth and he started to fuck my mouth.
I sucked and sucked and finally he cum his juice inside my mouth. His tool became tired and it became like a dead snake. He took me on his hands with both my legs wrapped around his hips and we kissed for long. While kissing I was crawling my fingers all over Vishal's back. Then I grabbed his ass with both my hands. When I did that something was touching my ass hole.
I knew that my husband's tool became erect again. I inserted his penis slowly into my ass hole. He moved me in up and down motion by holding on my ass. It was painful for both of us. It gave me more pleasure when he started to fuck me in my ass.
Anal sex stories
After few strokes he filled my ass hole with his cum, it was a hotter one and he slowly took out his penis from the ass hole and next instant Vishal's cum started dripping from my ass hole. He was out of control that he took me to the bed and he made me to suck his penis and clean it. I sucked and cleaned and again made his thing erect.
He pushed me on to bed and turn me around and again pushed his tool into my ass hole and continued fucking. This time his fuck was faster than before. I couldn't do anything about it he made me a painful fuck and fucked me for around 15minutes and ejaculated inside me. I went to bathroom and cleaned myself and made Vishal and Ritu a good lunch in the afternoon. In the evening he went back to Bangalore and before going we had sex again.